Honey + Apples = True Love Forever
Take a dip with a batch of fresh apples and Sue Bee® honey
Honeybees love apple trees. And apple trees love honeybees. It's a symbiotic relationship that produces two of our favorite foods: honey and apples.
The bees favor apple trees as a forage source for nectar, which they bring back to their hives where it is used to create that golden goodness we know as honey.
Apples require cross-pollination, and honeybees – the most common pollinator for apple trees – provide that service by moving pollen from tree to tree.
So why did we bring you here for this "the more you know" moment? Because September happens to be National Honey Month. And September is also the most fruitful month for apple harvests. Because honey and apples go so well together, we've gathered three of our favorite apple-dipping recipes – all of which include USA-made Sue Bee® honey. Enjoy!
Honey Cinnamon Dip
Ingredients
4 tbsp Sue Bee® honey
1 tsp ground cinnamon
1 (8-oz) package of cream cheese
1 tsp freshly grated ginger
Directions
Add the ingredients into mixer bowl and blend on high until smooth and creamy. Slice a few apples and dip away!
Honey Yogurt Dip
Ingredients
3 tbsp Sue Bee® honey
1 cup non-fat plain or vanilla yogurt
1/4 tsp cinnamon
1/4 cup apple butter
1/2 tsp vanilla extract
Directions
Combine all of the ingredients in a bowl and mix together. Slice a few apples and dip away!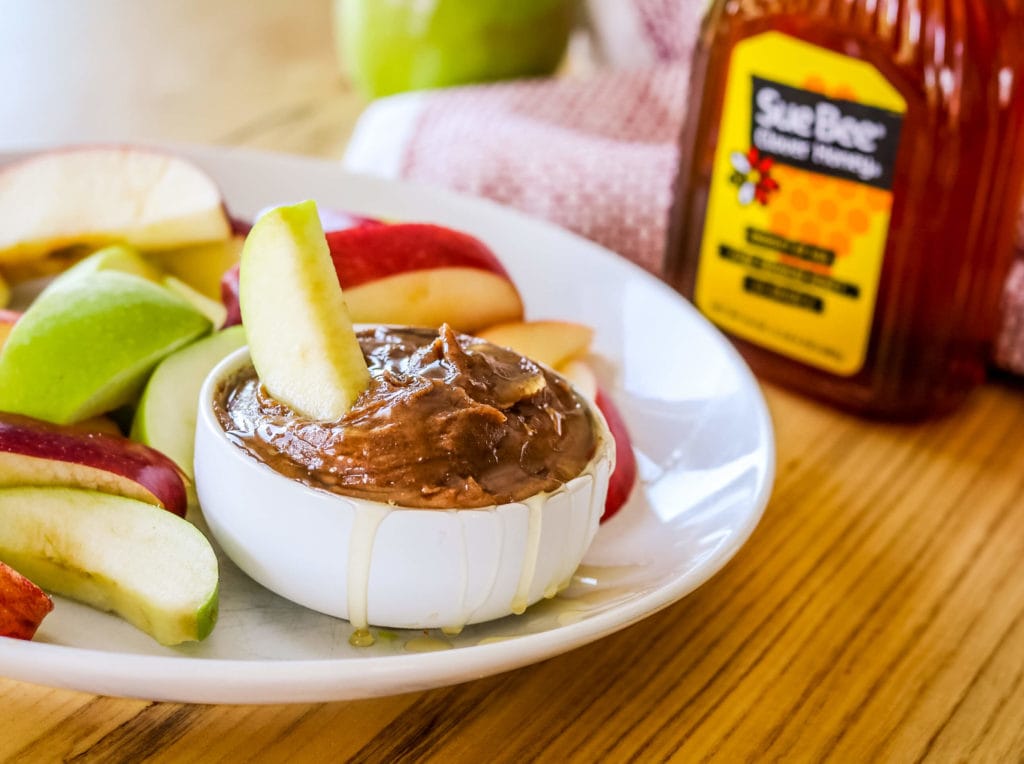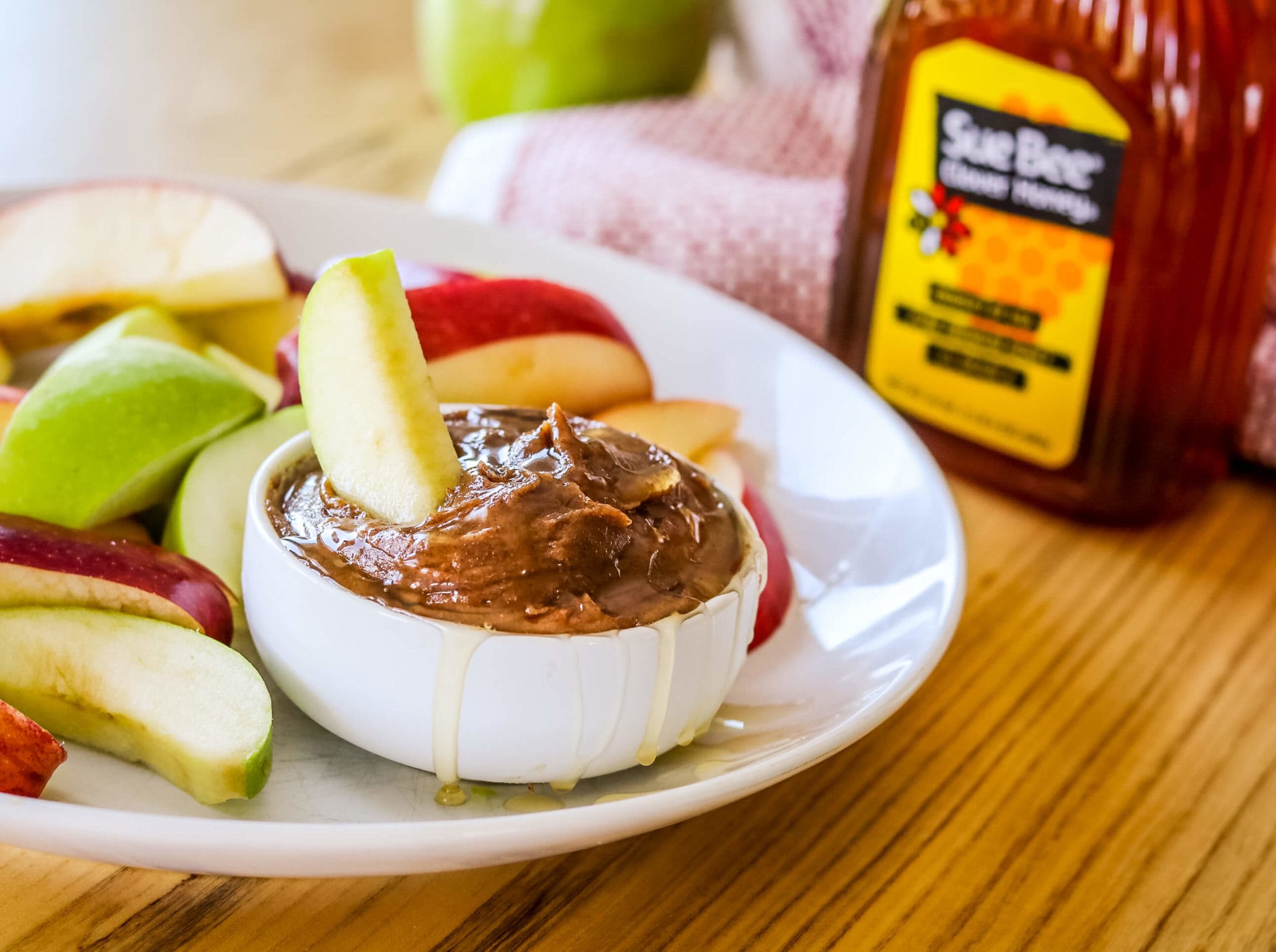 Honey Peanut Butter Dip
Ingredients
3 tbsp of Sue Bee® honey
2/3 cup peanut butter
2 tbsp milk
1/2 tsp cinnamon
1 tbsp water
Directions
Start with the peanut butter in a bowl and gradually stir in the milk and honey until blended. Then stir in water and cinnamon until mixture a creamy and smooth. Slice a few apples and dip away!