Grilling with Honey
4 things you should know before firing up that grill
Telling backyard chefs how to grill is like telling them how they should raise their children. It's not always welcome advice.
That said, we would like to offer a few tips when it comes to grilling with honey. Consider them merely suggestions. You know grilling; we know honey. We're in this together, and we're simply trying to make your life as a culinary-minded patio pontificator just a little sweeter.
So, before you start drizzling those pork chops, chicken breasts or BBQ ribs with SUE BEE® honey, consider these four tips:
Honey by itself can, naturally, be a sticky endeavor when you try to brush it straight onto your grilling items. Instead, try mixing honey with another liquid, like a juice or oil. This makes the golden goodness easier to apply. More important: If you add honey by itself directly to the meats, it can char the surface before the food is cooked. By adding a bit of orange juice, fresh pineapple juice or even a touch of water to the honey, you shouldn't have any problem putting the honey mixture in direct heat. One of our favorite ways to grill with honey is to mix Sue Bee® honey, soy sauce, balsamic vinegar and Dijon mustard. It's a salty-sweet combo that packs a mouth-watering zing.
Help make the honey easier to brush onto grilling items by running warm water over your container of honey mixture. Or let the bottle of honey sit in a bowl of warm water for a few minutes prior to mixing.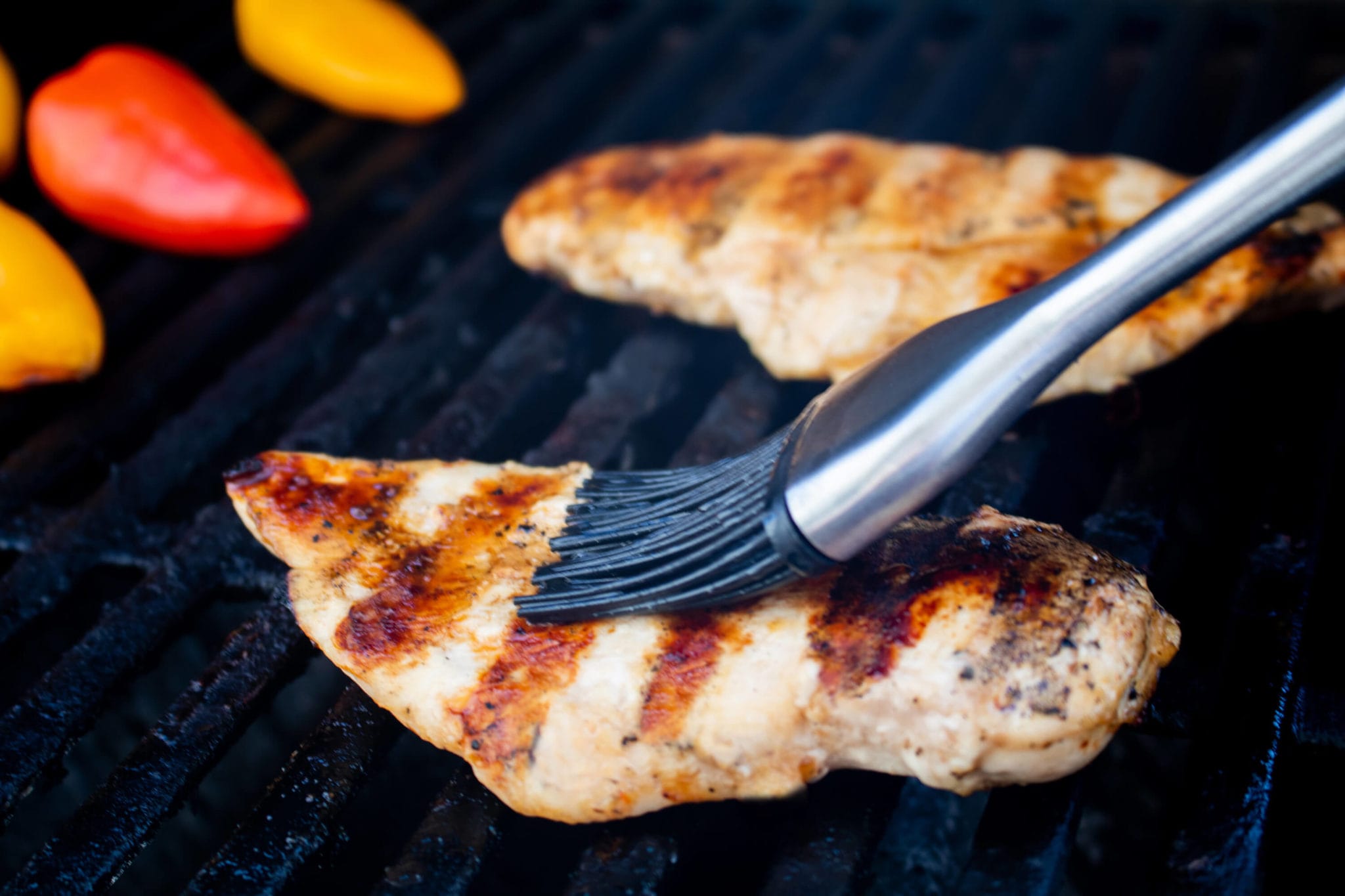 3. In addition to pairing honey with a juice or oil, it's important to create different temperature zones on your grill when it comes to grilling with honey. One for direct heat, and one for indirect heat. With a gas grill, this is easily accomplished. With coal grills, you can simply separate the coals accordingly. In a zone of indirect heat, you can apply your honey-juice mixture freely to the outer surface of your meats, pork or chicken are great options, to lock in flavor and moisture while contributing to the caramelization process. For a beautiful mahogany finish and a fast sear, move your honeyed meats into the area of direct heat and cook briefly.
4. Marinades are ideal for honey, as they help meat hold moisture. Try tossing and mixing your honey marinade in a plastic food storage bag together with the meat. Then refrigerate and let it soak. For fish and vegetables, which tend to absorb flavors faster, marinate for 30 to 40 minutes. For chicken, soak for at least 2 to 8 hours (overnight is even better). Meats like pork or beef also need 2 to 8 hours for the flavors to really develop. Need a marinade idea? Here are a couple of our favorites:
Honey-Lemon Marinade for Chicken
Ingredients
1/3 cup of olive oil
1 ½ tbsp of SUE BEE® honey
2 tbsp of fresh-squeezed lemon juice
1/4 tbsp of paprika
1/8 tbsp of fresh ground pepper
Directions
Combine and mix the ingredients in a bowl, then transfer to a large Ziploc bag. Add chicken and place bag in the refrigerator for 2 to 8 hours before grilling.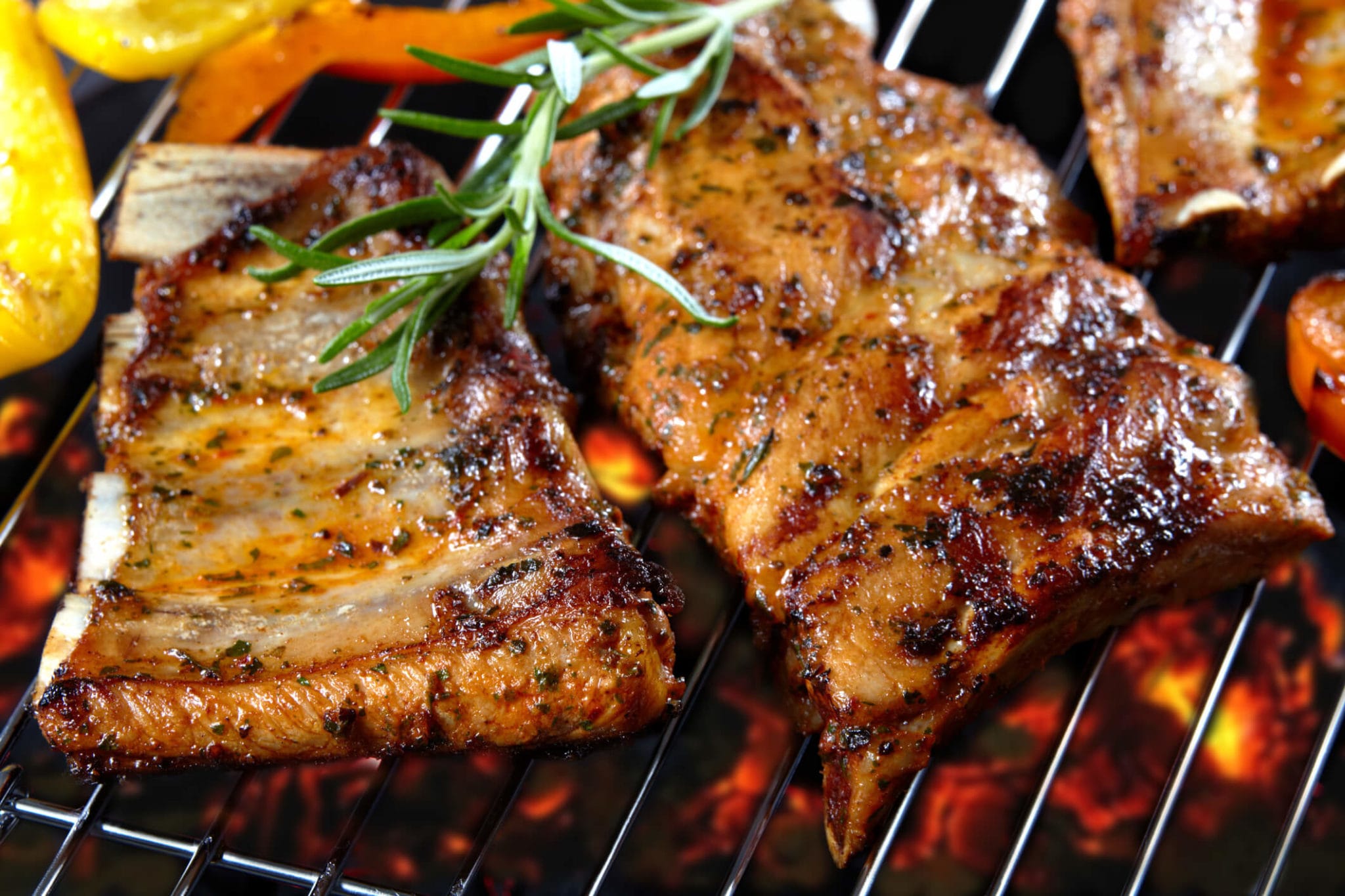 Spicy Honey Glaze for Ribs
If you enjoy grilled baby pork ribs, this recipe is for you.
Ingredients
1 cup of soy sauce
1 cup of sake (optional)
2 tsp of ground dried chili flakes
5 tbsp of SUE BEE® honey
2 tbsp of minced fresh ginger
2 tbsp of minced fresh garlic
6 tbsp of sesame oil
2 sides (about 3 pounds) baby pork ribs
Directions
Add the ingredients to a mixing bowl and blend. Put the ribs in a snuggly fitting container, with the ribs stacked on top of each other. Then pour the marinade over the ribs and cover with plastic wrap. Put the container in the refrigerator to marinate overnight.