Fourth of July Sparkle Bear Bottle
Create some fun for the kiddos on the Fourth of July with these sparkle bear bottles! It's a great way to recycle empty honey bottles and provides a little entertainment for the young ones. Though you can make these any time of the year with different colors and objects, here is an example of how to create a festive, patriotic-themed sparkle bear.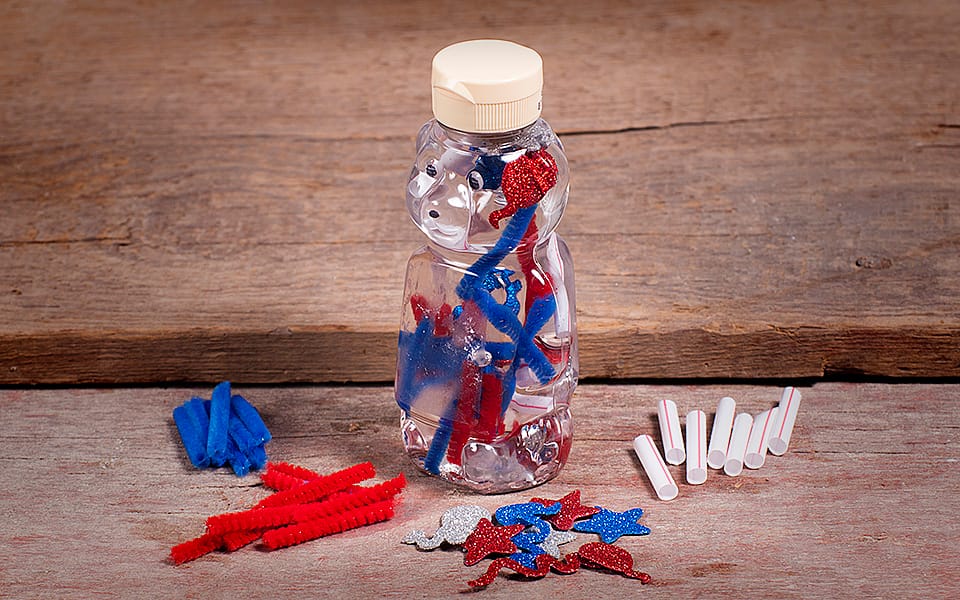 You will need the following:
Empty and clean honey bear with labels removed
Pipe cleaners cut into 1-inch pieces
Straws cut into 1-inch pieces
Sequins
Foam stars and balloons
Water
Once you have all your supplies set up, place all loose pieces into the empty bottle. Fill the bottle with water and twist on the cap, securing it tightly. (To prevent any accidental spills it may be a good idea to tape the top shut with clear packaging tape or even colored duct tape.) Shake and enjoy!
What did we miss? Share your favorite honey bear crafts with us on Facebook, Twitter and Pinterest!