Christmas Goodies With Honey
The holiday season is upon us. As you get together with friends and family to exchange gifts and memories, there is sure to be a table of Christmas goodies to enjoy.
Let honey be your secret weapon by preparing any of these delicious Christmas goodies made with honey this year.
Combine honey and coconut to create edible Sue Bee® Honey Coconut Snowballs! Perfect for a cookie or goodie exchange with friends.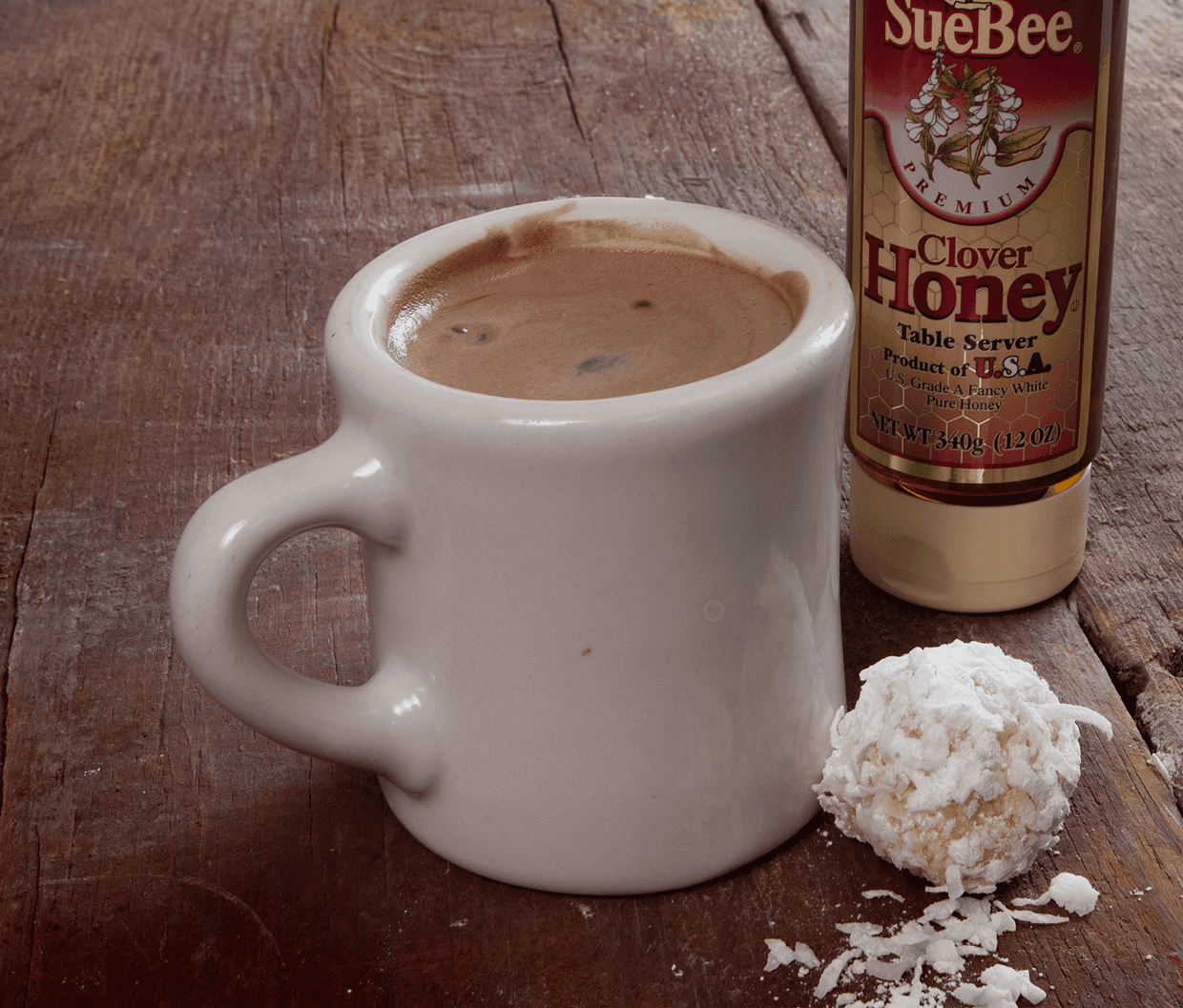 Warm up with a cup of our delicious Sue Bee® Honey Hot Chocolate!
Peanut brittle lovers will love how easy (and tasty) our recipe for Microwave Honey Peanut Brittle is.
There's nothing quite like a glass of creamy egg nog during the holidays. Try our Sue Bee® Honey Sweetened Egg Nog … we guarantee it's better than anything you can find on the shelves!
Or you can opt for our Sue Bee® Honey Egg Nog instead. Whichever you prefer!
It wouldn't be the holidays without Christmas cookies. We rounded up 12 Christmas Cookie Recipes With Honey that we're sure you will love, including our Reindeer Honey Sugar Cookies (pictured above)!
If you live DIY gift ideas, try making a batch of our Sue Bee® Honey Roasted Nuts and placing them in festive containers with a holiday bow.
Or try preparing some of our Honey Glazed Snack Mix instead. You can even leave some out for guests!
Finally, sip on a classic holiday drink … our Apple-Cranberry Cider!
What'd we miss? Share you favorite Christmas recipes with us on Facebook, Twitter and Pinterest!