Earning His Wings
Beekeeper Bryan Beekman is at one with his honeybees
Bryan Beekman has only one regret as a beekeeper.
"I wish I could fly like a bee," says the third-generation honeybee farmer, as he stands on his family's 68-acre homestead in Sanger, Calif., a town of about 24,000 just outside of Fresno.
"Being in the bee business your whole life, it's only natural to start thinking like a honeybee. It's funny to say that, but when you're working with the bees, you have a tendency to try to understand how they think and what they do, and their temperaments.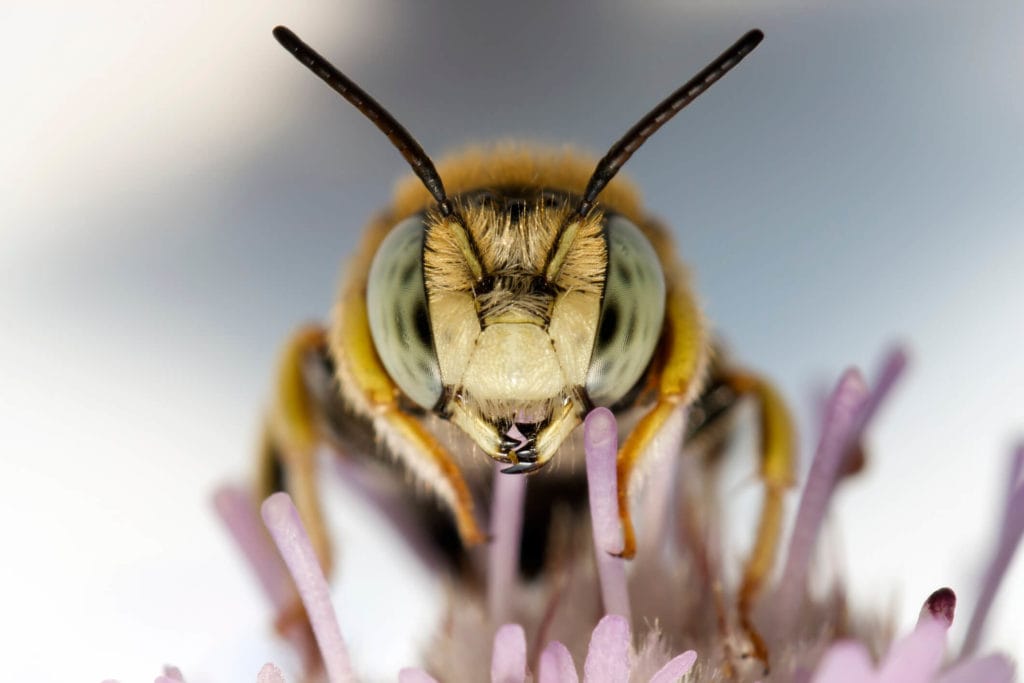 "Over the years, it forces you to think like they do so you can work with them together as one. I don't know if that sounds weird, but that's just what happens when you've been around them your whole life."
Like other lifelong beekeepers among the Sioux Honey Association Co-op's family of 200+ members, Bryan has a close relationship with his bees. It's in his name, after all.
"You can't communicate with them, so you always have to try your hardest to do what's right for them," he says.
"I always try to leave the bee yard knowing when I drive away, that I did the best I could for the situation. I learned from day one: It doesn't matter how tired, and hot, and sweaty, and thirsty you are, you don't leave that yard until you're done doing what you think is right for the bees."
If you find yourself saying, "Geez, this Beekman guy really takes beekeeping seriously," you're right. It's an attitude and a devotion that has made Beekman Apiaries one of the most successful honey collection operations in Southern California, and one of the leading beekeepers on the Sioux Honey co-op team.
Three generations … and counting
Bryan's grandfather, Jack Beekman collected the first hive for the family business. Jack was a dairy farmer at the time – 1929 – and just happened to find a swarm of bees on his farm.
Jack corralled the swarm and then went to the library and checked out a book on beekeeping. The Beekmans added more and more hives on their farm and eventually made a business out of it. During World War II, the honey business took off when sugar was rationed. The production of honey – a natural replacement to sugar – increased significantly and Beekman Apiaries grew its business to meet demand.
Jack Beekman had three sons who took over the family's honeybee business. Bryan's father, Bill, eventually sold his share of the operation to his brothers, whom Bryan eventually bought out when he got into the honey business.
Bryan and his brother, Brett, were given hives to run as boys. By the time he was 13, Bryan had saved $3,000 from honey proceeds and decided to go all-in. He spent the money on new hives and equipment.
"I spent my whole summer when I was 13 just putting together boxes and frames, and painting them," Bryan said. "Then that next spring, we went out and filled them up with bees."
Bryan went to college and earned an Applied Science degree and worked as an air conditioner repairman for a brief period before returning to his bees full time. He partnered with his two uncles, who mentored him and helped him grow the business. Bryan eventually bought them out and is now the sole owner of Beekman Apiaries. He said he expects his son Brad, who studied at California Polytechnic State University, to be the fourth generation of Beekman beekeepers.
Building a honey and pollination business
Today, Beekman Apiaries has 10 full-time employees and operates more than 10,000 hives in the Fresno County area.
"I'm not the biggest beekeeper in California, and I don't really care to be the biggest beekeeper," Bryan said. "That doesn't thrill me to be able to say that. I might be in the top five in California.
"I keep growing more and more every year because of the demand for almond pollination in California."
The business of using honeybees to pollinate crops in California – especially within the almond industry – has grown significantly in recent years. The increase in demand for almonds has helped keep honey farmers in the state stay in business during several years of record drought and recent declines in the honeybee population nationwide, both of which have contributed to below-average honey production.
Bryan said that, prior to the drought, his apiary produced much more honey than it has in recent years. But the demand from almond farmers to "rent" beekeepers' hives to pollinate their crops has kept his business thriving.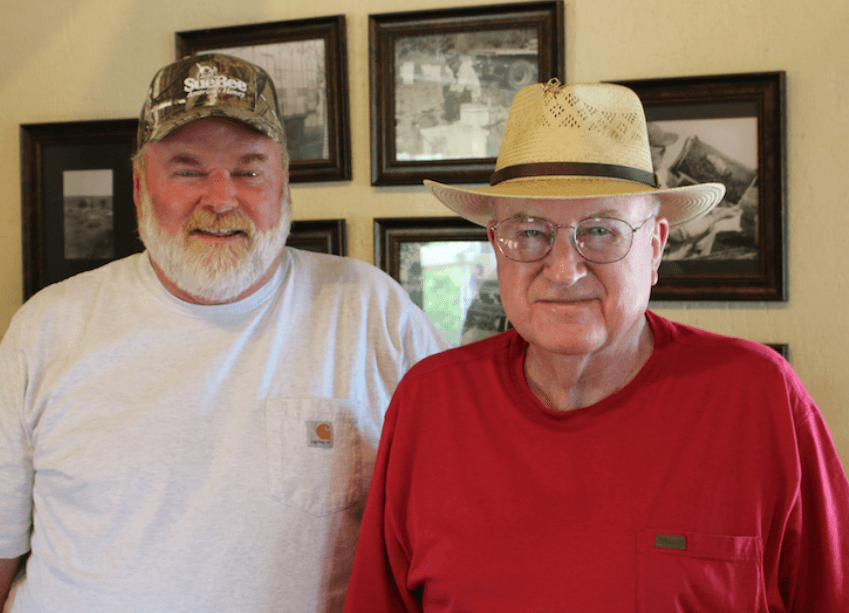 Proud to be a member of the Sioux Honey co-op
Bryan has been a member of the Sioux Honey Association Co-op for the past 15 years, something that he had aspired to do since becoming a full-time beekeeper.
"I always knew of Sioux Honey, and I knew other commercial beekeepers growing up that were Sioux Honey members," he said. "I always kind of wanted to be a member. It was always kind of like an elite group of beekeepers.
"I noticed when I was younger, the beekeepers that were Sioux Honey members, they always seemed to have their act together a lot more, and just always seemed to do better. It's kind of like the Cadillac of beekeepers, getting picked to be a member. That's kind of how I feel the association is. I think a lot of the members feel that way, too."
While the pollination business has been lucrative and has helped keep Beekman Apiaries growing in recent years, it's still all about the honey for Bryan. For him, there's no other experience quite like it.
"One of the things I enjoy the most is being out in the middle of nowhere in the middle of the night because we move the bees at night," Bryan said, standing next to one of the rusted-out vintage trucks that he has collected and spread across his property over the years.
"You'll be on these hillsides in the middle of nowhere on the coastal ranges, and it's 2 a.m. in the morning, and you'll smell things that you don't usually smell. You'll see and hear all the different animals that are out at night. We move bees until the sun comes up, so we experience the whole spectrum. And it's not just once in a while; it's nightly."
Bryan says they'll move the bees to places that will produce the varieties of honey they like to collect – from orange groves for orange blossom honey to sage, eucalyptus and alfalfa.
"The sage is in the wild, in the mountain areas on the coastal ranges, and so we truck the bees over to the coast and put them out for the sage over there," he said.
"We go to different locations all over the state, so we see all kinds of different things, different areas, different animals. It really makes this a special life."
Still … if only he could fly.