Giving Sweet Thanks
Beekeeping is an extended-family affair for this honey farmer
David Winter has beekeeping down to a science. But he's no mad scientist. Although … perhaps he could have been.
David, a California-based member of the Sioux Honey Association Co-op, majored in biology and chemistry in college, but it was a beekeeping job during summers in high school that convinced Winter he wanted to wear a beekeeper suit rather than a lab coat.
"I started in 1961, working for a friend from church," David recalled. "I like the outside work; I like hard work. And I had a lot of energy, so it fit me pretty good. Through college, I had to make a decision whether to work at something I was majoring in in college or beekeeping. The bees won out, and I've worked at it ever since."
Today, David runs Chaparral Honey in Valley Center, California.
"It's been a good place for us; we've been blessed," David shared. "Our primary goal has not been beekeeping but trying to help young people learn how to work. We try to bring them in here and work with them. Most of us all go to church at the same place, and we've always got our eye open for people in need of help. We help them to grow up, so there's a room full of them in there."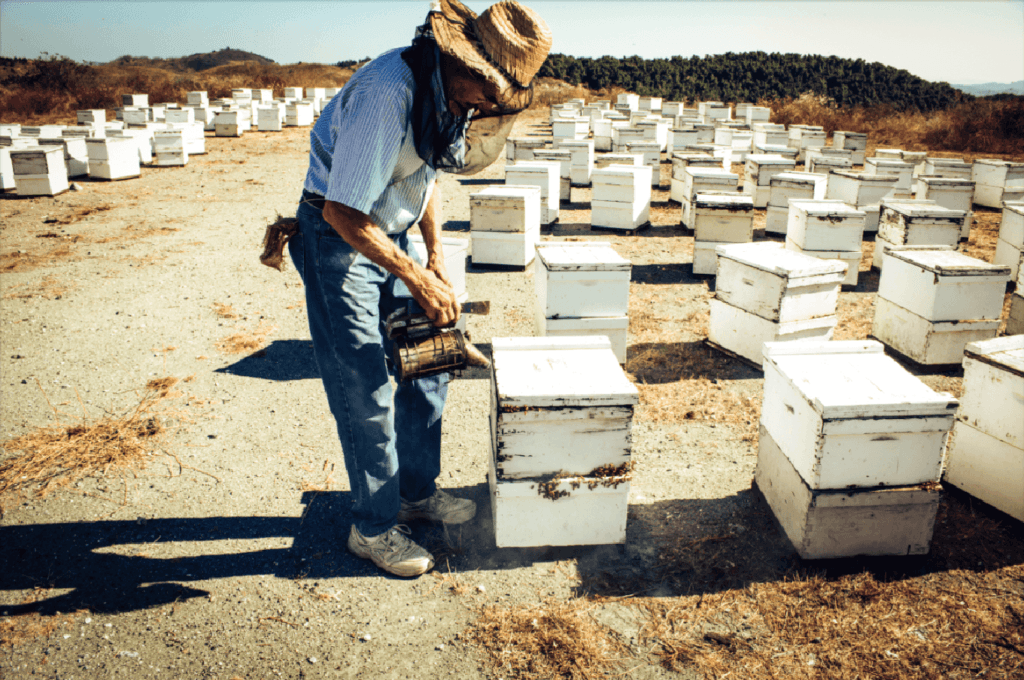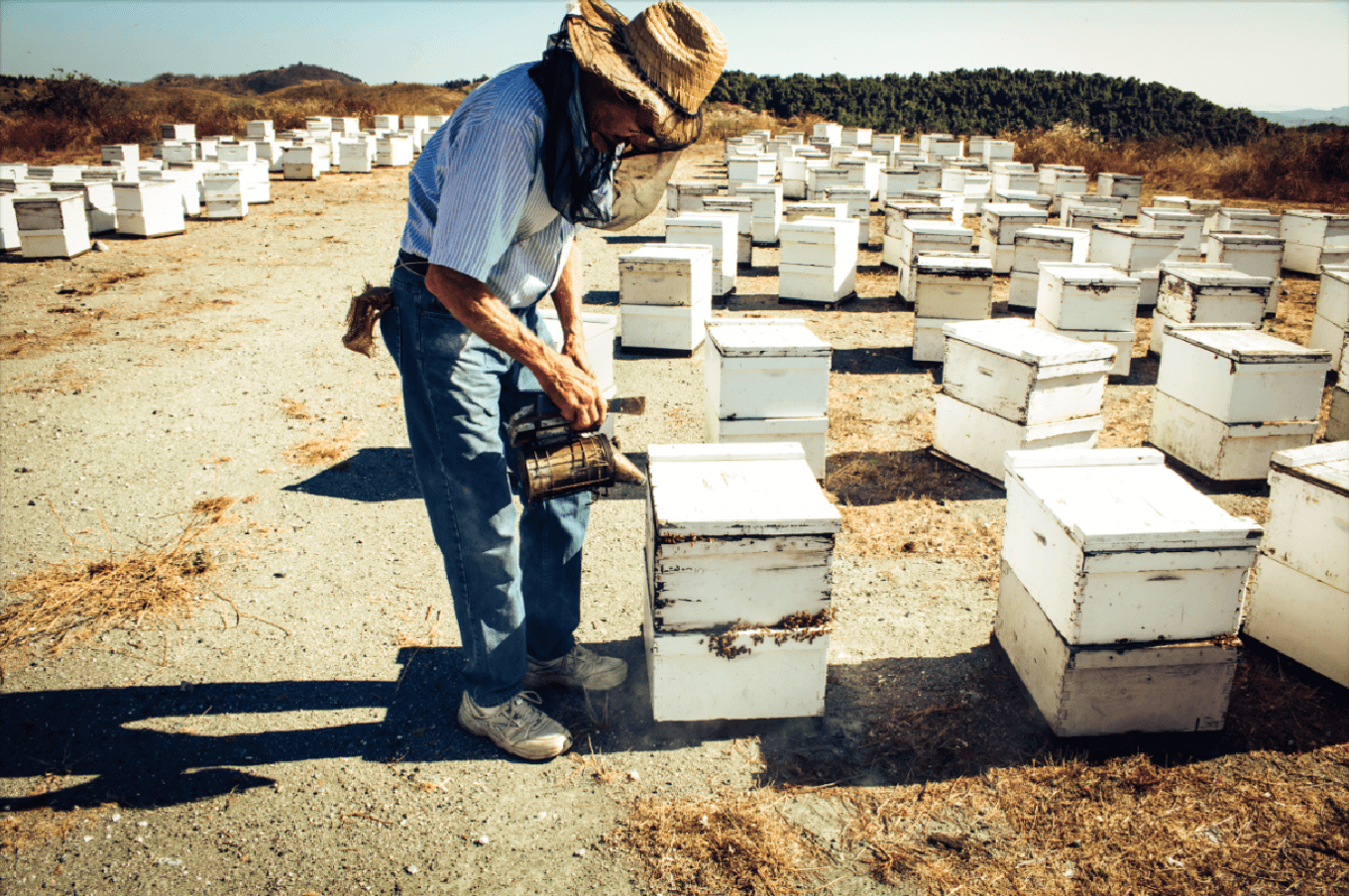 Joining Sioux Honey
David and his Chaparral Honey have been members of the Sioux Honey Association Co-op for the past 16 years, after several years of selling their honey on the open market. David said it's the best decision he ever made.
"The thing I really appreciate about Sioux Honey is that they answer their phone. Every time I call, everyone is very helpful. I guess they're just used to talking with farmers. They're not lofty or anything like that; they're just very easy and accessible.
"Sometimes with big organizations, you're passed around. You call somebody, 'Oh, no, you need this department.' It's not like that at Sioux. We have two people we deal with, and they've just been great. We love being able to talk directly to them, and they're very responsive and helpful and appreciative. You never hear them complain."
While Winter and his team at Chaparral obviously depend on bees for their livelihood, it's the people that matter the most to him.
"By far the best part of being a beekeeper is the people you work with – the farmers and our employees," he said. "We deal with a lot of old-timers up on cattle ranches that are always glad to see you. 'Come in and have a cup of coffee,' they say. It's neat."
Like most beekeepers, Chaparral depends on farms – particularly the ones that don't have crops that need pollinating – and the farmers who allow David to place his beehives on their property.
"I get to know their kids, their lives; we care about each other. And our agreements are all mostly still done on a handshake. I really like that part."
Passing on the Business
David's children worked at Chaparral Honey through high school, but they ultimately chose to pursue careers outside the honey business. The Chaparral Honey owner said he will pass the company on to his employees, whom he considers his extended family.
"One of the things that we say over and over is that we're not in the bee business, we're in the people business," he said. "The bees are just the way we make a living, but the people are more important.
"And so, we really try to work with people. We intentionally take on people with problems – a few – and most of the time, we're able to help them out. If we're taking care of people, my philosophy – and from the Bible really – is that He'll bless the business. And that's the way it's worked out."