Who Does Your Honey Come From?
Meet David Coy, one of the 200+ Sioux Honey beekeepers
David Coy's father wanted to be a cotton farmer. But he didn't come from a family that had a large farming enterprise, and starting an operation like that – especially considering the cost of machinery – put traditional farming out of reach.
"You basically had to be born into a family of farmers to live that dream," says David.
So David's father, Bobby, found a different kind of crop and decided to be a different kind of farmer. With help from his father, Gene, Bobby embarked on what started as a hobby in Jonesboro, Arkansas. And, thus, began his life as a beekeeper.
That was 1969. Today, Bobby's sons collect honey full time, helping turn that hobby into a major business as members of the Sioux Honey Association Co-op.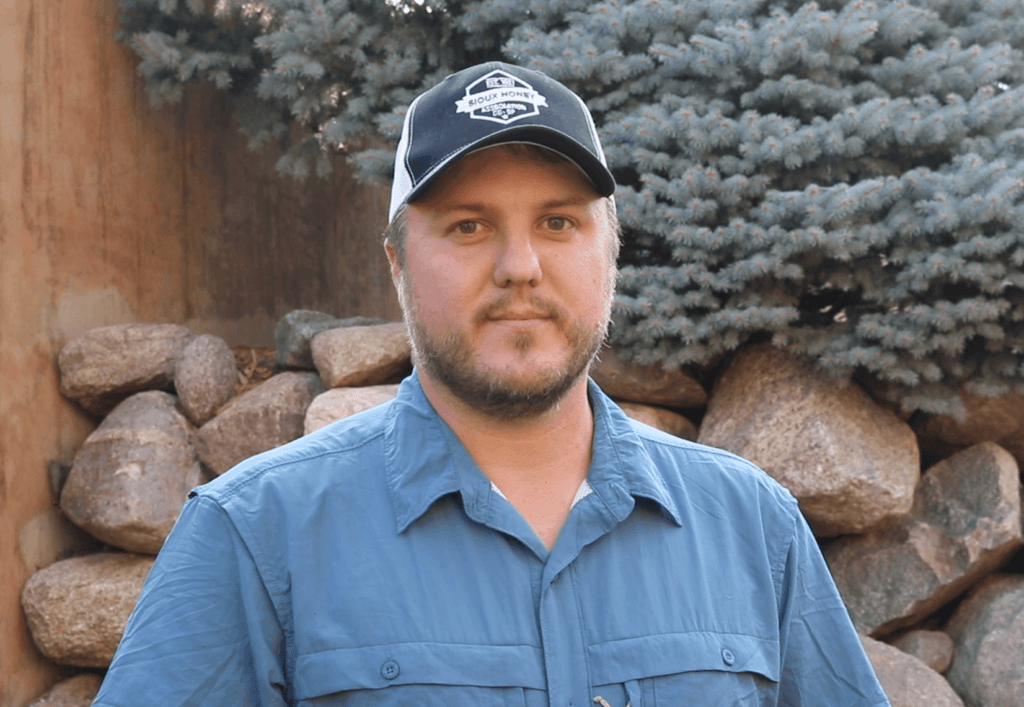 If you build it, they will buzz
Through the 1970s, Bobby and Gene grew their honey business, and now with Bobby's and his two sons, David and Richard, the Coys operate out of Perkinston, Mississippi. Bobby's third son, Steven, operates as an independent beekeeper.
"The whole time doing this, he wanted to provide an opportunity for his sons to also do what he loved," says David.
"At one time, all three of us boys worked for my father. The only person I've ever gotten a paycheck from is my dad, or from Coy's Honey Farm. I've worked there all my life."
David did entertain other avenues. He earned a degree in plant science from Arkansas State University, but, after telling his guidance counselor how much money he made working for his dad in the summer, she said, "I think you need to work for your dad."
"It really never was a question. That's what I planned on doing," says David.
Once a beekeeper, always a beekeeper
If you ask David what his favorite part of beekeeping is, get comfortable. His list is long.
"If I had to narrow it down to one thing, I'd say being able to see the fruits of your labor, to see your hard work pay off, the return you get on your hard work," says David. "Of course, we're relying on the bees to help us do that. It's similar to how farmers feel about crops and cattle. We're very similar in spirit. Our livestock is the bees.
"Now, there are days when I ask, 'Why am I doing this?' The days when you get stung a lot. But those times don't last."
In southern Mississippi, the floral sources for their bees consists mostly of gallberry and Chinese tallow trees.
"There's a lot of different holly bushes that grow in the pine forest in that Gulf Plains region, and so they make a lot of honey off of that," David says.
The Coys also send hives to California each year to help with the February-March almond pollination season there.
Becoming a co-owner of Sioux Honey
In 2000, the Coys joined the Sioux Honey Association Co-op after several years of selling their honey as independent beekeepers. Why join Sioux Honey after hawking their honey for so long on the open market?
"We need to be taking care of our bees instead of worrying about marketing our honey," says David. "With Sioux Honey, we know we have a home for our honey, so we don't have to worry about going out and trying to sell it or wait on other people to come to us to sell it.
"And there is an ownership there. We're one of the owners. And, as owners, we can make sure the standards are up where they should be – the testing, the oversight. It matters."
For Sioux Honey, knowing who your honey comes from is the key to providing a safe, pure and delicious honey.
"It's not that there aren't other good beekeepers out there, but with the beekeepers at Sioux Honey, there's ownership in it," says David. "So we, as beekeepers, can make sure we're providing the best product to the co-op that we can. It's straight from the hive. Good, clean honey.
"And there's just a lot of history with Sioux Honey, much of it I've learned by serving on the board of directors. And it makes us proud to be members of the organization."