Amber Waves of Honey
Sioux Honey member Jane Collins loves the independence of beekeeping
A couple of old, World War II-era tractors with metal bucket seats – rust intact, but running just fine – sit parked on a sprawling dirt lot.
"I just used that one to plow a garden yesterday; still works great," Marvin Collins says proudly.
Across the way in an open shed, a vintage Bass Tracker fishing boat waits for an impromptu getaway to a nearby lake. There's a Jeep off to the side whose days of hard work are far behind it, and another woodshed with a variety of tools – some considered antiques – where gadgets are fabricated and put to use … the list goes on.
It all adds up to a beautiful slice of red-white-and-blue. In this case, the American pie belongs to the Collins family who have been beekeeper members of the Sioux Honey® Co-op for the past 40-plus years.
Carrying on the beekeeper tradition of independence
In the middle of this setting from yesteryear is a contemporary building that houses modern equipment used for storing empty wooden hives, as well as machinery used for extracting honey. It's the "honey house" where the family business is conducted.
Running the show is Jane Collins, the daughter-in-law to Marvin. Jane took over after her husband, Daniel, passed away. And, like a lot of beekeepers, Jane can't imagine doing anything else.
"I love being outside in the pastures, and in the woods. It's peaceful. It's unlike anything else, and there's always something new around the corner. And the honey, the gorgeous, golden honey …"
Those are the good days. And there are lots of them, no doubt. But being a beekeeper is challenging. It's hard work, and you have to be resilient, tough and dedicated to a life as a farmer. That's what Jane considers herself to be – a farmer whose livestock is the honeybees, and the crop is the honey.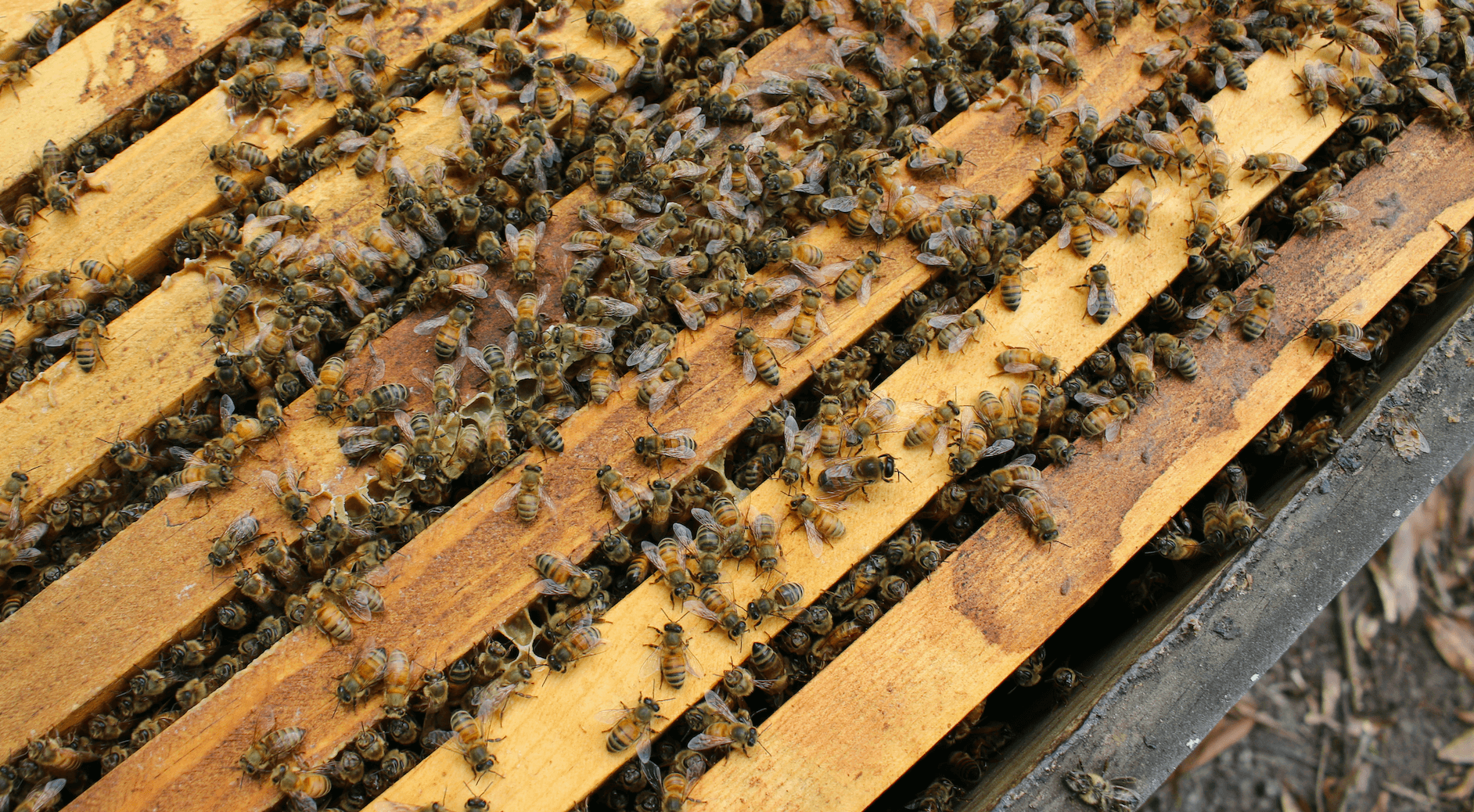 And like many farmers, weather can wreak havoc on their livelihood.
In Jane's area, that comes in the form of tidal surges from hurricanes that destroy their hives – thousands of them. Sometimes Jane's hive count is cut in half – sometimes completely wiped out. Specifically by Hurricane Ike in 2008 and Hurricane Harvey in 2017. Jane had to start over from scratch and rebuild the lost colonies.
The back-breaking hard work, the stings, traveling from beeyard to beeyard, back and forth, back and forth, over across the 100-mile radius, over and over … none of that makes Jane want to do anything but collect hive after hive, frame after frame, of the light, golden amber honey that her bees in the Evadale area make while foraging on tallow trees.
For Jane, and other Sioux Honey® beekeepers, it boils down to independence.
"I'm my own boss. No one's hollering at me to get somewhere else or do this or do that. And there's something always going on that you haven't seen before. It's really interesting," she says.
Keeping Daniel's dream alive and well
Jane's husband, Daniel, started keeping bees as a hobby when he was a teenager.
"He started out with rabbits, but then he wanted some bees, so we got him some bees," Marvin says. "We got them out of the Sears, Roebuck catalog; you could order bees then.
"And then he just kept building, building. He learned from some of the northern beekeepers who would bring their bees to Texas in the winter. He learned to split hives, to build more. He also bought a really thick book, thick, and read that cover to cover. He was just really interested in it."
Marvin watched and helped when he could. He worked full-time for Goodyear Chemical. Daniel later learned the carpentry trade and made that his fulltime job until he had added enough hives to make the honey business a full-time endeavor.
A friend of the family told Daniel and Marvin about the Sioux Honey® Co-op, so they were familiar with it and were interested in joining if their business grew to the point where Daniel could make a career of collecting honey.
"Daniel kept growing it. He was making his own boxes for the hives; he just kept building them, more and more," says Marvin.
"He realized if he could just make a little more honey, he could be doing it full time and making just as much money as he was by doing carpentry. So, he decided he would increase his hives. I think we had about 350, 400 hives then. He increased it to about 600 hives or 650 – somewhere in there. That's when he started doing it full time and he just … gradually he just added more equipment."
And soon after, a membership with Sioux Honey
Daniel joined Sioux Honey in 1982, and the Collins family has been members ever since.
"For me, it's the best of both worlds," Jane says. "We're all independent beekeepers. We all work for ourselves, but we're all a part of something that's bigger than just one individual. We're all owners. We have ownership in the company, and that means everything to me to belong to Sioux Honey."
Daniel passed away in 2015. Since then, Jane has been running the operation. Her two sons are allergic to bee stings, so she hires help.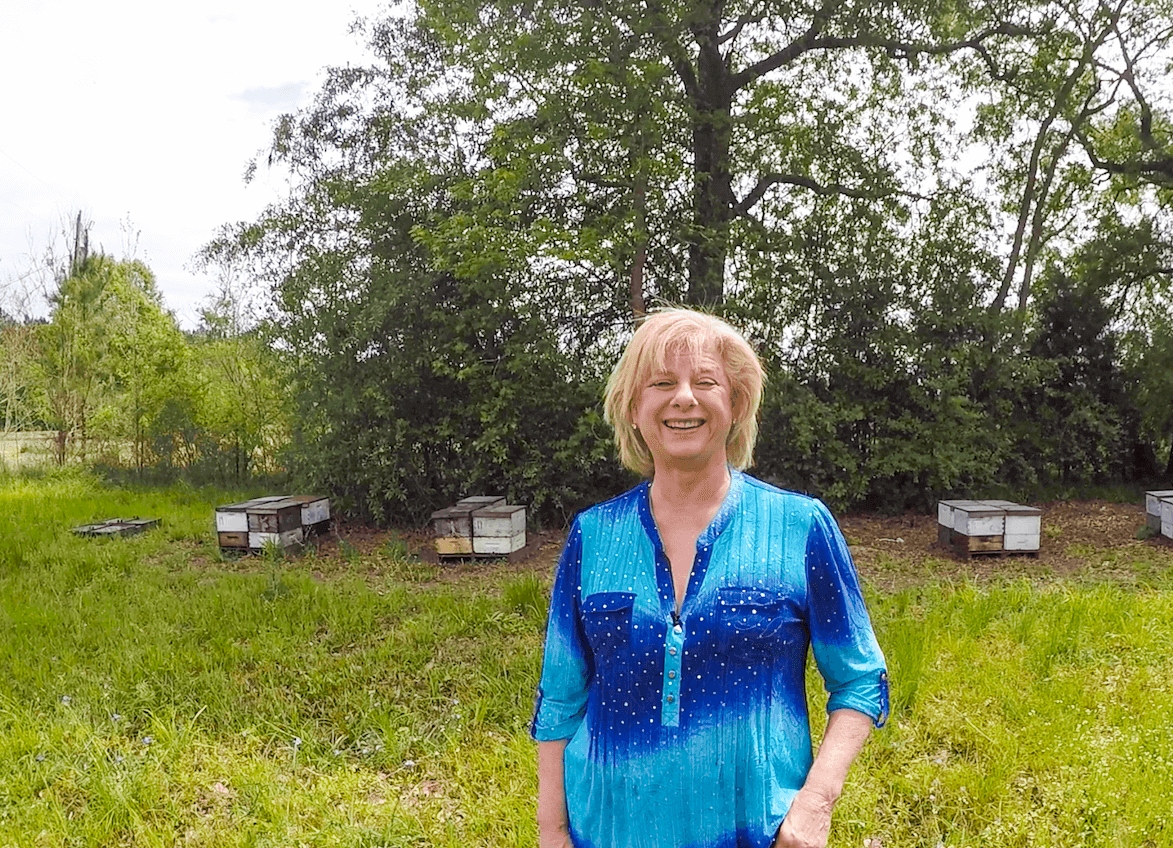 Proud to be a member of Sioux Honey
Sioux Honey provides the barrels and as soon as they are filled, Sioux Honey picks them up and takes the honey to their Iowa collection center where the honey is tested for quality. If it meets Sioux Honey's high standards, it is bottled and sent to a grocery store near you.
Jane's honeybees collect nectar from mostly tallow trees in her area. The rest is a wide variety of wildflowers that are scattered all over southern Texas.
"I've had more people say that our honey tastes better than any other local honey," Jane says proudly.
And she says she's even more proud to be able to contribute that honey to the Sioux Honey membership.
"They're such a wonderful group to work with. Sioux Honey really cares about their members, and they really care about the quality of the honey, too. Sioux tests our honey – all the honey they collect from the member beekeepers – and makes sure our standards are the best. Like I said, we have the best-tasting honey.
"Am I biased? Yes, but I'm also right."