13 Popsicles Made With Honey
Part of childhood memories, popsicles take us back to the day when we refreshed ourselves with these sweet treats after playing outside. Strawberry, raspberry and mango are a few popsicle flavors, but there are so many more. Get creative and make your own with some inspiration from these popsicle recipes that include honey.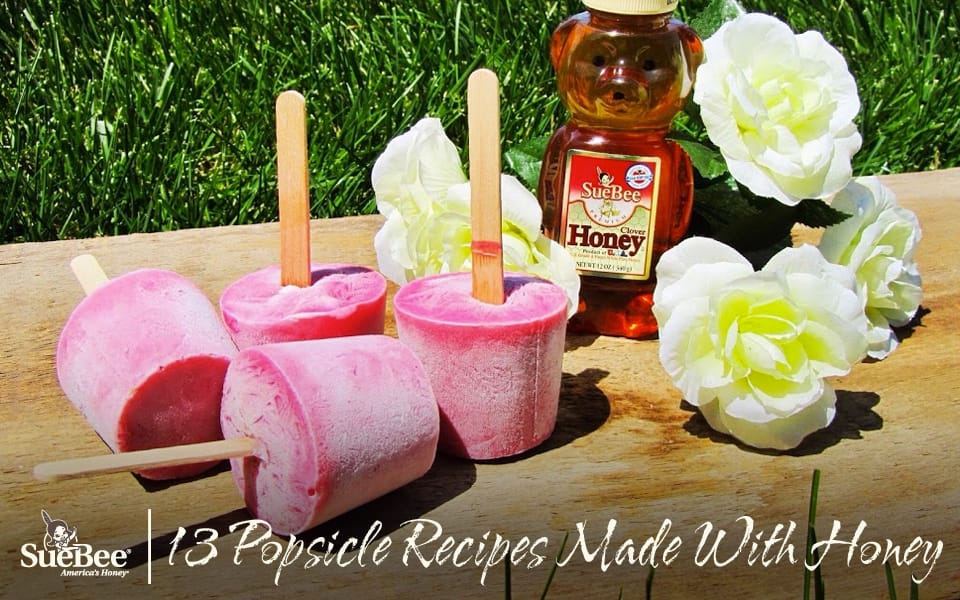 Go old school with these Mango Vanilla Honey Push Pops by Heather Christo. Not only are they delicious but the push-pop style will take you back in time.
Make our Fruit Yogurt Popsicles to your own liking. Use whichever type of fruit you fancy to create these scrumptiously cold treats.
This New Era's recipe for Strawberry and Yogurt Popsicles is refreshingly simple.
Honey Yogurt Popsicles by Real Food Real Deals are easy on your wallet and produce a classic summertime treat for everyone to enjoy!
Looking for something a little different? These 67 Calorie Honey Lavender Popsicles from Broma Bakery will definitely help feed your sweet tooth.
Lava Flow Popsicles by One Lovely Life will take you from your backyard to the beaches of Hawaii with the swirled flavors of pineapple, mango and strawberry.
It is possible to catch an unwanted cold during summer. If this happens, comfort yourself with these Throat-Soothing Chamomile Ginger Popsicles With Lemon and Honey by Port and Fin.
Only three simple steps before you have some gourmet Fruit Smoothie Popsicles by I'm Bored, Let's Go!
Make these Strawberry Shortcake Popsicles from Flavorite to enjoy after dinner or anytime time you get a sweet craving!
Raspberry Green Tea Popsicles by Vanessa Baked require only three ingredients to make these sophisticated snacks.
The Black Peppercorn shares a Mango Lassi Popsicle recipe that is sure to be eaten in no time!
Throw some sliced almonds in the mix and whip up some of these Honey Roasted Grapefruit Parfait Popsicles by Melanie Makes.
Make Faithfully Free's Peach Ripple Popsicles your go-to summertime frozen treat!
What did we miss? Share your favorite honey popsicle recipes with us on Facebook, Twitter and Pinterest!