12 Homemade Candy Recipes With Honey
Indulge your sweet tooth with any of these 12 delicious homemade candy recipes sweetened with honey! Start with our Sue Bee® Candy Bars made with chocolate, peanut butter, caramel and, of course, honey!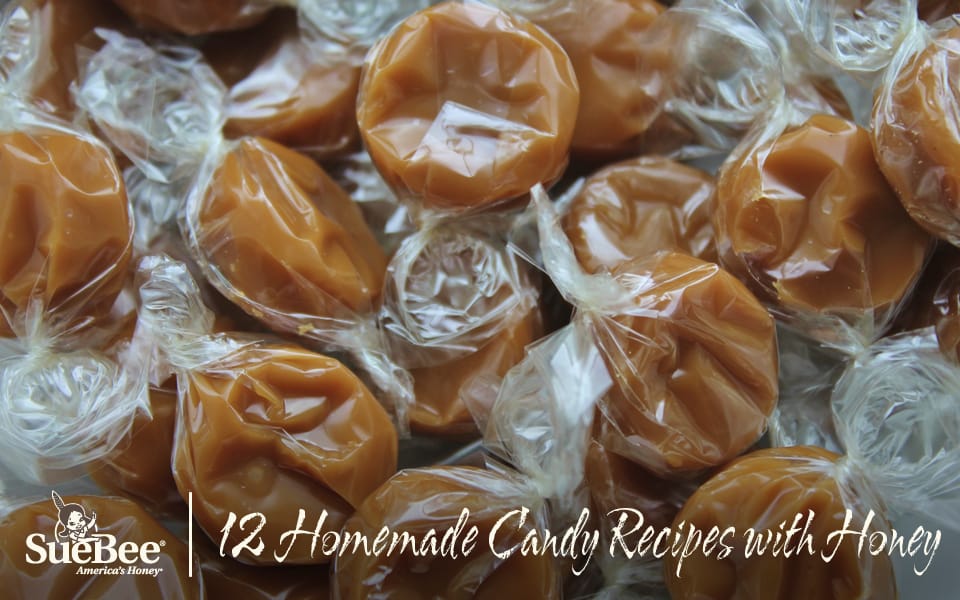 If you've never tried to make taffy yourself, try making this Honey 'N Cream Taffy from Mommypotamus!
There's nothing like a gooey, delicious caramel! This recipe for Honey Salted Caramels from I Wash You Dry is simple to make and tastes great!
For a slightly different (and still delicious) twist on homemade caramels, give these Apple Cider Honey Caramels from I Wash You Dry a shot!
Bottle up these Honey Balls from Kitchen Historic and use them as gifts or party favors!
Making your own hard candy can be a little tricky, but these Hard Honey Candy from Traditional Cooking Schooling by GNOWFGLINS are worth it!
If you love gummi candy, you've got to try these homemade Lemon-Raspberry Gelatin Gummies from Autoimmune Paleo!
Like Sour Patch Kids? Then you've got to try this recipe for Honey Gingered Candied Grapefruit Peels from Pinch and Swirl!
Enjoy a delicious homemade peanut butter cup by whipping up a batch of these Chocolate Peanut Butter Fudge cups from Creating Naturally!
The Nerdy Farm Wife has two awesome homemade candy recipes for you to try starting with this Honey Nut Butter Candy …
And also this Honey & Vinegar Candy for those with a more sophisticated palate.
Finally, these Honey Flavored Homemade Cough Lollipops from Freebie Finding Mom are great for helping soothe a scratchy throat. And they taste great, too!
What did we miss? Share your favorite recipes with us on Facebook, Twitter and Pinterest!