12 Cinco de Mayo Recipes With Honey
Grab your sombrero and apron … it's time for a fiesta! Start planning your Cinco de Mayo meal with a few of these appetizers, entrees and desserts — all made with honey! With so many delicious options there is surely a dish that everyone will love and devour.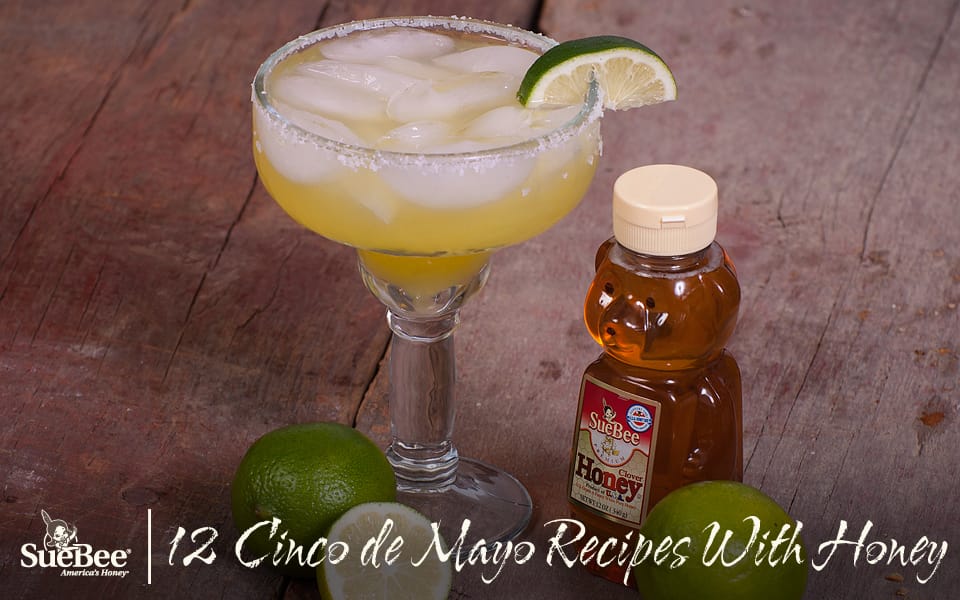 Begin your fiesta with a few of these starters:
Pair our Honey Lime Margarita with some chips and guacamole to get your fiesta started!
The National Honey Board's Chicken Nachos With Honey, Zucchini and Jalapeno Salsa are a little sweeter than traditional nachos.
Smoky and sweet, this Black Bean and Corn Salad With Chipotle-Honey Vinaigrette from Once Upon a Chef brings a scrumptious flavor that allows you to add chicken or fish if you want a more hearty salad.
Try the Avocado Honey Dip shared by Weelicious. You can use it to supplement vegetables, pretzels or chips.
Heat things up with this recipe for Creamy Chicken Tortilla Soup by Life in Grace. Serve with tortillas and sour cream or sprinkle tortilla chips on top.
Use one of these recipes as the focal point of your Cinco de Mayo celebration:
These Honey Lime Chicken Enchiladas by Six Sisters' Stuff are filling and make great leftovers!
Taste and Tell shares some Honey Garlic Chicken Tacos that are tender and packed with flavor to enrich your dining experience.
Whip up a few Honey-Lime Chipotle Chicken Fajita Bowls by Tastes Better From Scratch. They are simple, delicious and mixed with numerous spices to tickle your palate.
Fulfill your sweeter side with these desserts to wrap up your Cinco de Mayo meal:
Vanessa Mills shared her delicious New Mexican Bread Pudding in the Sue Bee® Sweet Eats Recipe Contest.
Try this Honey Flan from Blue Mesa Grill for a traditional egg custard served with a caramel sauce drizzled on top.
This Honey and Spice Loaf Cake recipe shared by Epicurious is great as a dessert, an afternoon snack or even for breakfast with a cup of coffee!
What did we miss? Share your favorite Cinco de Mayo recipes with us on Facebook, Twitter and Pinterest!