11 Warm Fall Drinks Made With Honey
Autumn is getting closer. Soon the leaves will be crunching under our feet and we will crave something hot to sip as the days get colder. Pour yourself one of these warm fall drinks made with honey to celebrate the changing of seasons.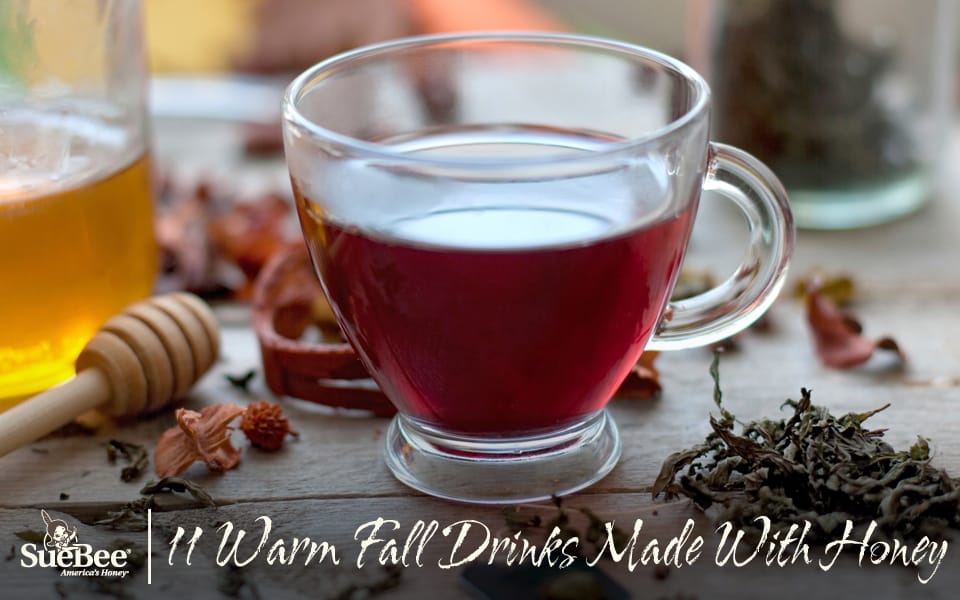 Our Honey Coffee Mocha is just what you need on your drive to work in the morning. Skip the drive-thru coffee shops and take five quick minutes to make this heavenly delight.
Another coffee-inspired beverage is this Peanut Butter Honey Latte by Peanut Butter & Co. Who knew being a barista was so simple?
It wouldn't be fall without some spiced beverages. Gather some friends around the fire one cool evening and sip on our Warm Cinnamon-Orange Cider or Cranberry-Apple Spiced Tea.
It seems that the pumpkin spice craze is back once again! Now you can make your own warm drink and satisfy your cravings with this Pumpkin Spice Hot Chocolate recipe shared by 100 Days of Real Food.
Hot cocoa is always a fall and winter must-have. Sip on this White Hot Chocolate from Elana's Pantry for a soft, smooth taste.
You can't go wrong with a simple cup of our Honey Hot Chocolate.
Elana's Pantry shares an easy recipe for a Crockpot Hot Toddy that stays warm as long as you need it to! Place all ingredients into a slow cooker and the work is done for you.
For those nights when you need some extra warmth, make our Honey Irish Coffee.
In preparation for the holiday season try our Honey Sweetened Eggnog and Creamy Pumpkin Nog.
What did we miss? Share your favorite honey beverages with us on Facebook, Twitter and Pinterest!