10 Recipes With Honey and Cream Cheese
Honey and cream cheese is a flavor combination that is tough to beat! Simply spreading some cream cheese on toast or a bagel before drizzling with honey is a simple way to achieve this delicious taste, but there are plenty of other ways to marry the two in your cooking and baking.
We compiled 10 of our favorite recipes with honey and cream cheese for you to try for yourself!
Our Sue Bee® Honey Fruit Pizza features a honey and cream cheese spread that can also be used as a simple fruit dip!
Our grand prize winning recipe in the Sweet Eats Recipe Contest was this Banana Honey Cake, Strawberry Filling With Honey Cream Cheese Frosting and Marzipan Bees!
This Honey-of-a-Carrot Cake With Honey 'N Ginger Cream Cheese Frosting is a delicious way to add both to your recipe!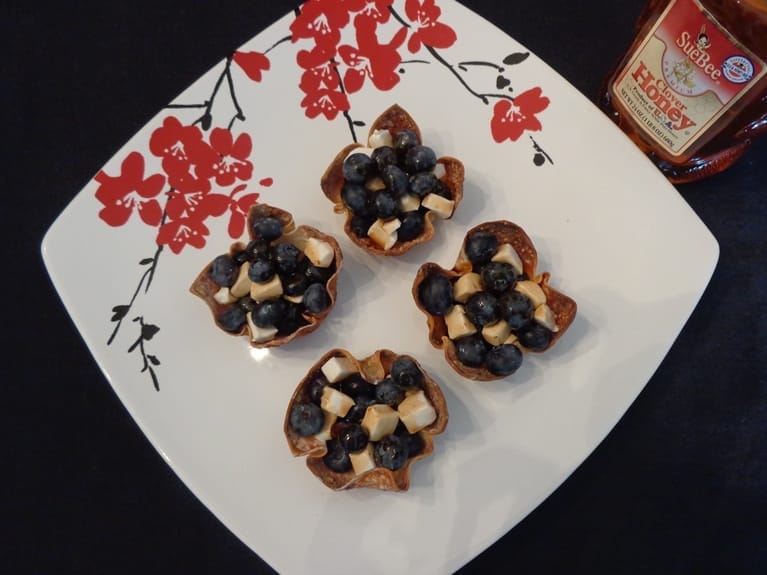 If you're entertaining friends, these Blueberry and Cream Cheese with Asian Honey Sauce in Crispy Wonton are a great appetizer!
This Honey Cream Cheese Fruit Dip is perfect for Valentine's Day or just snacking anytime!
Skip the boxed chocolates and make your own chocolate truffles with this recipe for Sue Bee® Honey and Cream Cheese Chocolate Truffles.
Our Sue Bee® Pumpkin Cheesecake is the perfect dessert recipe for fall!
If there is a better dessert than this Honey Brulee Crème Cheesecake With Honey Graham Crust we'd like to see it!
Our Irish Cream Cheesecake is a great recipe to add to your menu for St. Patrick's Day but can also be enjoyed throughout the year!
Finally, our German Chocolate-Cream Cheese Bars are too good to not try for yourself! Make a batch this weekend.
What'd we miss? Share you favorite honey and cream cheese recipes with us on Facebook, Twitterand Pinterest!