10 Recipes With Honey and Bacon
Mmm. Bacon. Celebrate National Bacon Day on Dec. 30 by making one of these awesome recipes with honey AND bacon!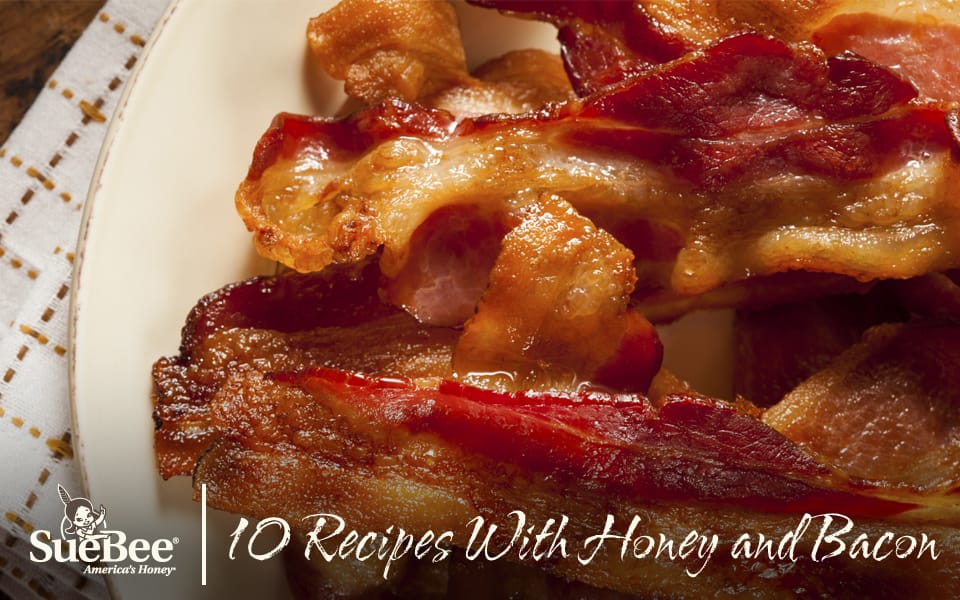 Start with this amazing Honey Bacon Cheese Dip from Sugar N Spice Gals.
Then throw down a couple of these Goat Cheese Jalapeno Poppers from Confections of a Foodie Bride.
These Bacon Wrapped Water Chestnuts from Oh So Delicioso are impossible to stop at just one.
Of course, you can't go wrong with candied-bacon – especially when you're wrapping pineapple with it! This recipe for Candied-Bacon Wrapped Pineapple from The Café Sucré Farine is one you might want to double!
Wrap these Honey Shrimp Skewers from Coastal Living in bacon for a delicious snack or as a meal!
You can also try these Honey Glazed Chicken and Bacon Bites from Kayotic Kitchen if you're looking for something a little more savory.
For dinner, try The Food Charlatan's delicious recipe for Balsamic Grilled Chicken with Spicy Honey Bacon Glaze.
And while you're waiting for it to cook, you can snack on these Bacon Ricotta Crostini's – also from The Food Charlatan
If you're looking for something a little more simple, we recommend this Monterey Chicken Recipe from Food.com.
And for dessert, who can resist these mouthwatering Bacon Donut Holes from STL Cooks.
What'd we miss? Share you favorite recipes with honey and bacon with us on Facebook, Twitter and Pinterest!