Family Fun in Sunny Southern California
Week 4 Highlights
This week on the Share a Little Sweetness Tour was all about honoring communities. Beekeeping, like our brand of honey, is a tradition passed down through many generations. So, as a co-op of 200+ beekeepers, the Sioux Honey Association Co-op knows the value of quality family time. Even honeybees (who sometimes show up to our events to say hi) work together in a colony to maintain their hives.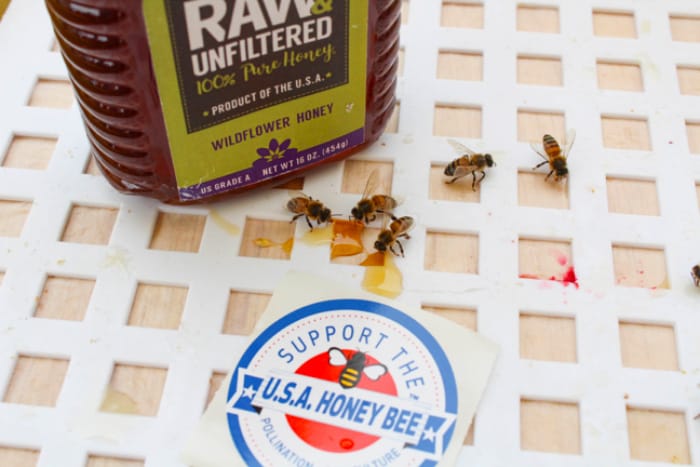 Our week started with the first responders of National City for National Night Out Against Crime. The event included safety demonstrations and a chance to get to know the people who keep the area's families safe.
Lt. David Bavencoff, Capt. Robert Rounds, and Chief Manuel Rodriguez of the National City PD stopped by to grab some Honey I Love You Popcorn (made with our Sue Bee® Clover Honey) to get ready for the grand finale of the night, a showing of The Incredibles on the big screen.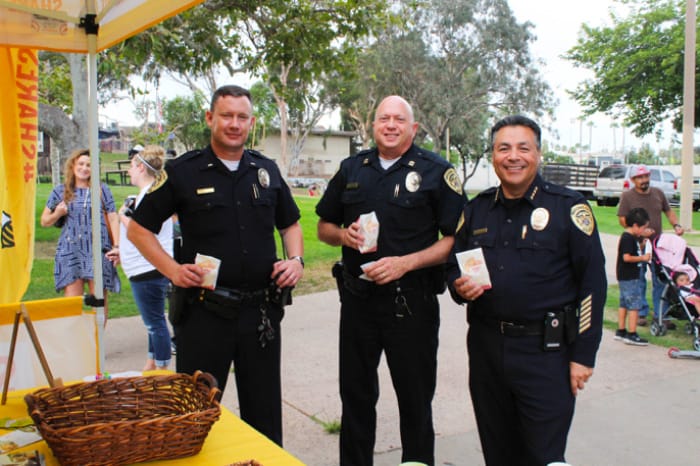 Our crew got to #sharesweetness with the first responders by collecting "thank you" postcards during our events throughout the week in San Diego.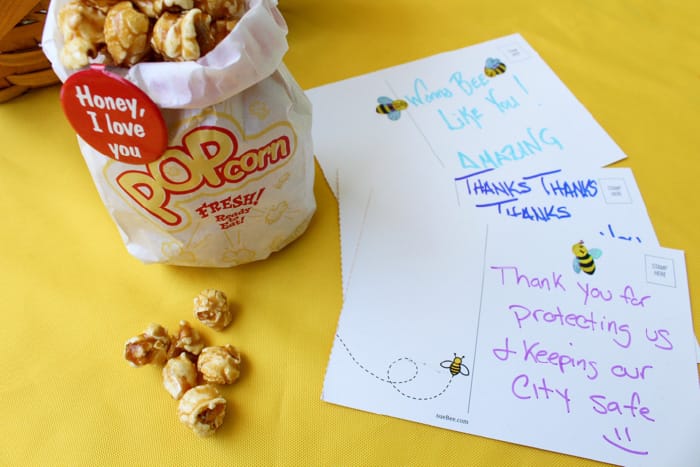 At this point in the tour, we realized our honey supply was getting low. Luckily, as a cooperation, we have family everywhere we go. We stopped by our distribution center in Anaheim, where we met Chris and his crew of men and women who work hard to make sure millions across the nation are able to get their hands on our honey.
Once we restocked our mobile hive, it was time to hit the ground in Los Angeles. What better way is there to spend a Saturday night than sharing sweet snacks at Movies on the Green?
With Finding Dory on the screen, it was the perfect setting for our Honey Kissed Parfait – a treat loved by adults and kids alike, especially because there are so many ways to parfait.
Sunday, we were back at Warner Ranch Park for Sundae Funday: Sue Bee® Edition. This time, the stage was set for Concerts on the Green, featuring The Who Tribute. Just like with Greek yogurt, ice cream with a drizzle of Sue Bee® honey and some fresh fruit on top was the perfect way to cool down after a hot summer day.
Our #ShareSweetness booth was swarming with hundreds of people wanting to get a taste. We could see the fun for miles and miles!
As we come up on the halfway point of this tour, spending time with those who share a love of honey and a deep commitment to togetherness was the perfect way to celebrate.