The #ShareSweetness team spent the weekend at the ballpark!
The rain kept the Sky Sox from playing on Saturday night, but the stadium was still abuzz with fans eager to stop by our table to hear about our co-op and try our honey. And to write a sweet note to incoming freshman at the Air Force Academy.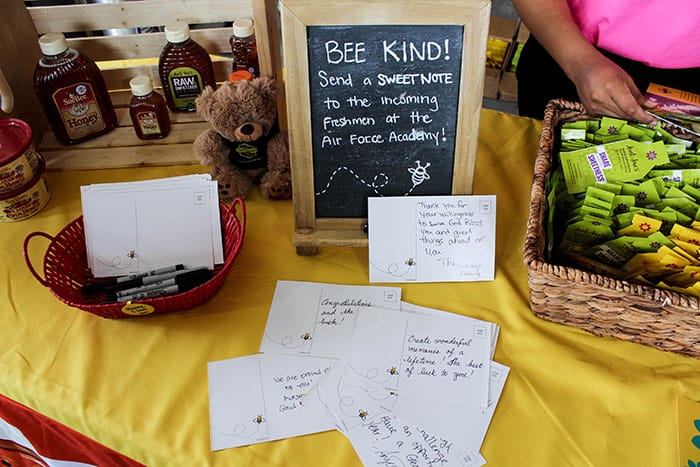 Despite the rain, it was Used Car Giveaway Night, a popular event for the team, so we wanted to sweeten the deal. We awarded $25 gas cards to the first three winners and #ShareSweetness goodie bags for all.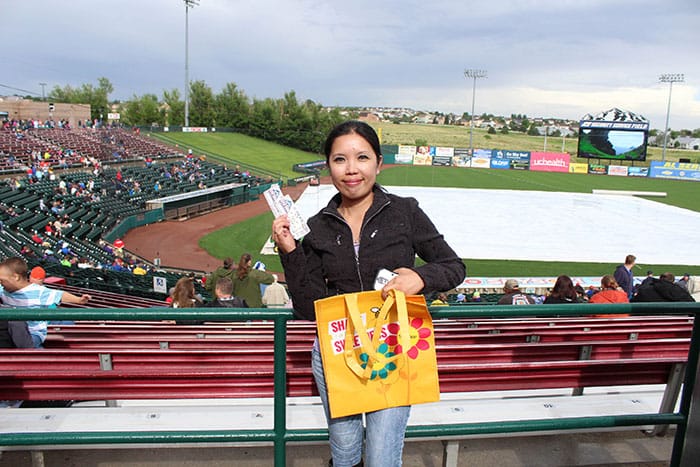 On Sunday, the sweet sunshine made its debut, so we were able to see some baseball! Our team got to hang out on the field with Sox the Fox.
Sioux Honey's sweetie Emily even got to throw the first pitch.
Our crew handed out samples and helped keep fans hydrated with our Sue Bee® Sweet Tea.
Thanks for the home-run weekend, Colorado! We're up to bat in Arizona next, so stay tuned to see our next play!
To see where the #ShareSweetness tour is headed next, visit www.sharesweetness.com. And be sure to follow the action on Facebook, Twitter and Instagram!