Summer Spirits
Cheers to summer weather and sunny drinks
The grill is all fired up, and you're BBQ smells on point because you've read all about our grilling with honey tips. Now you can sit back and enjoy a cool one. But wait! Before you reach into the cooler for a mixture of barley and hops, consider trying one of these tasty cocktail ideas that are a sweet substitute to the ol' stand by.
These colorful concoctions are the perfect adult beverage for your next patio picnic, and if you haven't already guessed it, we'll confirm it – yep, they all include our favorite ingredient: Sioux Honey – and for these recipes: SUE BEE® INFUSIONS™ Strawberry, Lemon and Vanilla Honeys. Sweet summer sippers indeed!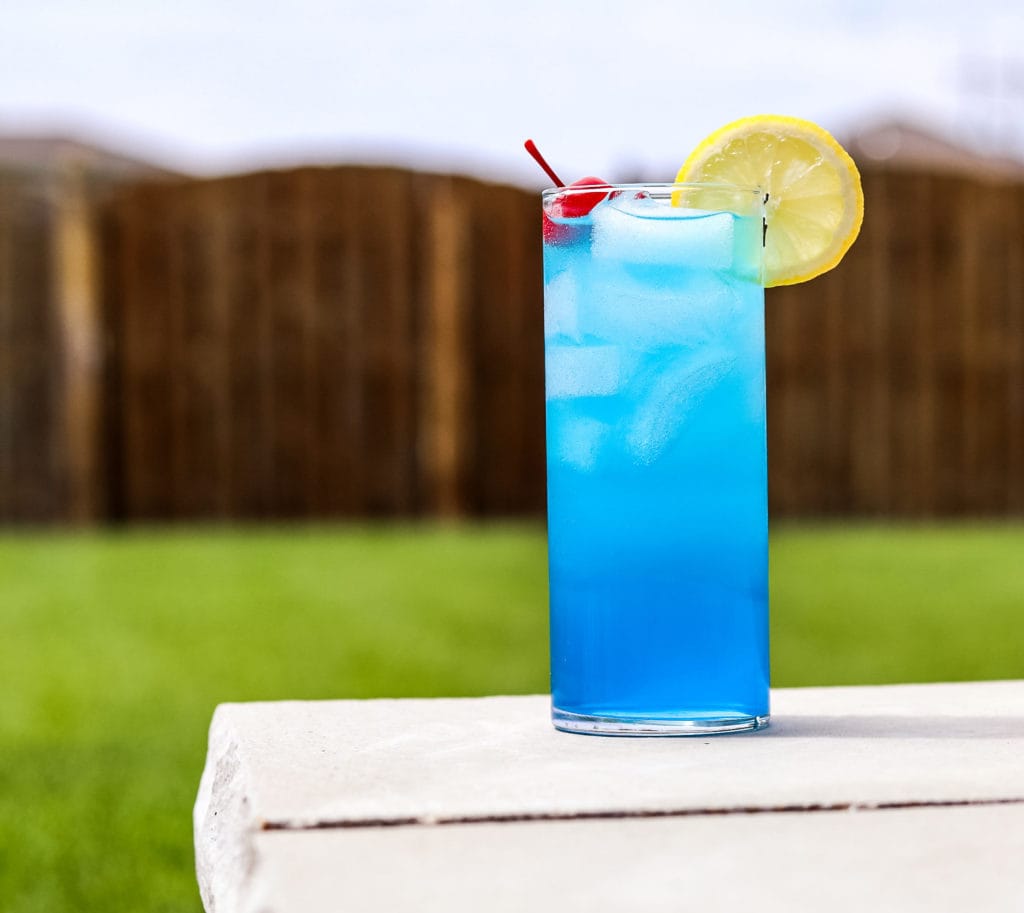 Blue Lagoon
Ingredients
1 ounce vodka
1 tsp of SUEBEE® INFUSIONS® Lemon Honey
1 ounce blue curaçao
4 ounces lemonade
Lemon wedge (for garnish)
Directions
Put all ingredients into shaker. Shake well and pour over ice. Garnish with lemon wedge.
Summer Sea Breeze
Ingredients
4 ounces grapefruit juice
2 ounces Cran-Strawberry juice (or regular Cranberry juice)
1 tsp SUEBEE® INFUSIONS® Strawberry Honey
1½ ounces vodka
Strawberry for garnish
1 tablespoon of sugar
Directions
Put juices, honey and vodka in shaker. Shake well. Pour drop of honey on your finger and coat the edges of your glass. Dip glass in sugar to coat the rim. Pour shaker mixture over ice in glass. Garnish with strawberry.
Honey Spritzer
Ingredients
2/3 cup SUEBEE® INFUSIONS® Vanilla Honey
1/2 cup water
1/4 cup fresh lime juice
4 cups chilled champagne, white wine or seltzer
Directions
Bring honey and water to a simmer in a saucepan. Cook, stirring, until honey dissolves. Let cool completely. Stir in lime juice. Power over ice. Top with champagne, white wine or selzter. Garnish with lime.