14 Slow Cooker Recipes With Honey
It's slow cooker season! Dust off your crock pots, stock up on your favorite meat, chop up some veggies and let the slow heat take care of the rest. There are tons of great recipes that feature honey as a key ingredient when using your slow cooker to make dinner, so we compiled 14 of our favorite slow cooker recipes with honey for you try! Let's get started, shall we?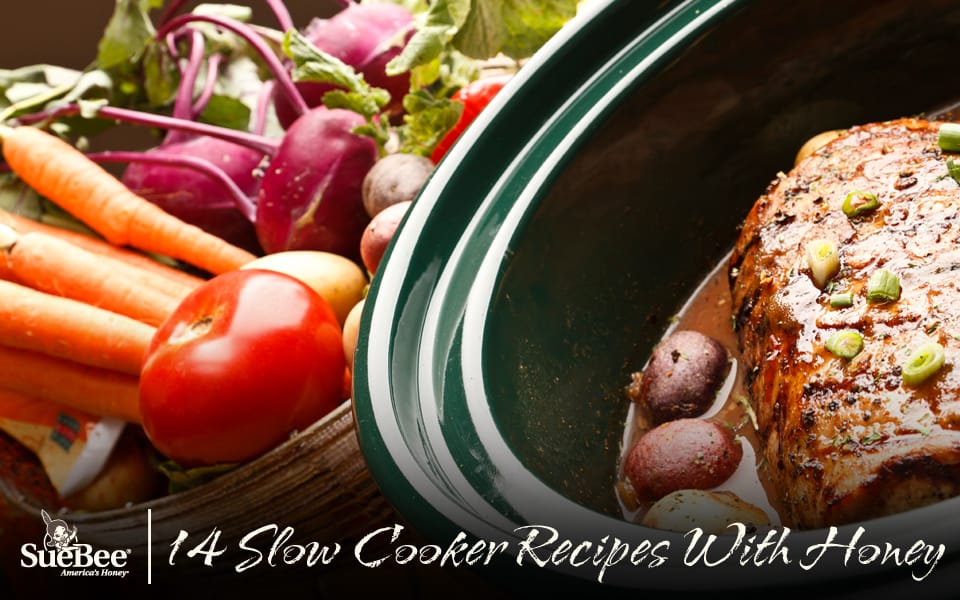 Skip the takeout menu and make bold Chinese flavors on your own by following this recipe for Slow Cooker Honey Sesame Chicken from The Gunny Sack.
Or you can try this Crock Pot Honey Sesame Chicken from Moms with Crock Pots if you want to taste test two great recipes!
This Crockpot Honey Rosemary Chicken from Stockpiling Moms has plenty of delicious comfort food flavors that your family will be begging for time and time again.
Don't be fooled! Just because this Crockpot Honey Mustard Chicken from The Frugal Girls requires only a handful of ingredients, it doesn't make the flavor any less tasty!
Yet another recipe for Slow Cooker Honey Sesame Chicken! This time Cook Like A Champion adds another twist that will tickle your tastebuds.
For those who have bit more of a sophisticated palate, we recommend trying Simply Scratch's Crock Pot Balsamic Honey Pulled Pork Over Cornbread!
Or if you'd rather try something with some fresh citrus zest, opt for this Slow Cooker Lemon Honey and Dijon Chicken Dinner from Picky Palate.
Joyously Delicious has this fantastic recipe for Slow Cooker Parmesan Honey Pork Roast that no one can resist!
This recipe for Slow Cooker Honey Baked Ham from Six Sisters Stuff is great for holiday dinners but also works well during the cold months. Plus, you can use the extras for sandwiches!
Add some bold flavors to an otherwise boring pork tenderloin by following this recipe for Crockpot Honey Pork and Apples from Stockpiling Moms.
If you're having friends over for a party, these Slow Cooker Cocktail Meatballs from Add a Pinch require little prep time while still being a huge hit.
Another dish that features classic Asian flavors is this Crockpot Honey Teriyaki Chicken featured on rasamalaysia.com.
A tasty side dish that pairs well with many other dishes are these Crockpot Honey Lentils from Crockpot 365.
Finally, this Crock-Pot Honey Garlic Chicken from Tasteful Space is full of delicious flavors and is perfect for dinner tonight!
What'd we miss? Share you favorite slow cooker recipes with us on Facebook, Twitter and Pinterest!