Share a Little Sweetness Tour
Sioux Honey Creates a Buzz By Launching 'Share a Little Sweetness' Tour
Longmont Event to Kick off 20-city, Seven State Tour
July 10, 2017 – The Sioux Honey Association Co-op, which includes several honey brands and products from American beekeepers, will launch its "Share a Little Sweetness" tour July 10, 2017 at 5 p.m. at Prospect Sound Bites at Prospect Park in Longmont.
The tour, a first of its kind for the nearly 100-year-old co-op, will visit 20 cities in seven states over the next 60 days. The purpose of the tour is two-fold: To provide free, U.S. Grade A honey, food-pairing samples and recipe ideas to consumers; and secondly, to give back to communities through acts of kindness with encouragement for others to do the same.
The tour is built around a 20-foot sampling truck and tent, featuring recipes with several different honey products, including Aunt Sue's Raw Unfiltered Honey and Sue Bee Clover Honey, in a variety of food pairings. There also will be a photo booth and other activities available.
In addition to the stop at Prospect Park, the crew will deliver messages bearing good wishes and stuffed teddy bears to children at Children's Hospital Colorado in Aurora, Colorado.
"Sioux Honey Association Cooperative's passion and work to create pure, honest, USA honey has not changed," said Lisa Hansel, vice president of sales and marketing for Sioux Honey Association.
"As we prepare to celebrate our 100th anniversary, this tour is a new, innovative way to share our beekeepers' products and the relevance in today's diet of what is likely the most perfect food known to man."
The tour will make multiple stops in Colorado, Arizona, California, Oregon, Washington, Idaho and will conclude in Sioux City, Iowa, where the co-op's headquarters are located.
To find out more, including a complete schedule of stops, visit www.sharesweetness.com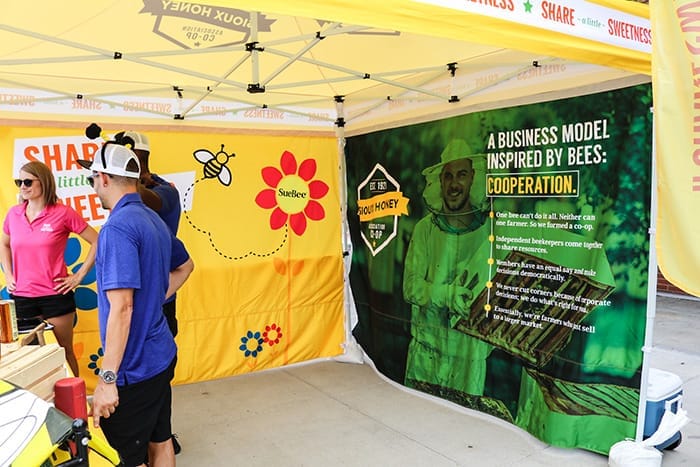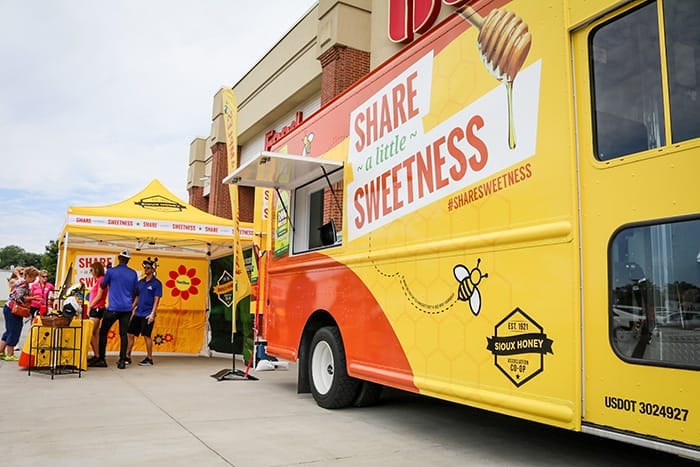 About Sioux Honey Association Co-op
The Sioux Honey co-op began nearly 100 years ago by beekeepers with a passion for pure, honest honey. That passion remains today, and every Sioux Honey brand (Aunt Sue's® honey and Sue Bee® honey) is held to the standards set in 1921 – standards our hundreds of independent beekeepers have helped us keep. Together we continue to share a little sweetness by educating consumers on bee-friendly behaviors, sharing recipes, and of course, delivering that same, delicious honey.