6 Seafood Recipes Made With Honey
Serving a fresh seafood dinner is a lot easier than some people might think. Salmon. Shrimp. Cod. Tilapia. Mahi Mahi. We've got amazing recipes featuring various types of seafood that will allow you to have a delicious dinner on the table in less than an hour. Maybe you prefer a honey and soy glaze or a sweet and spicy Sriracha sauce on your fish – no matter your tastes or preferences, these recipes feature deliciously bold flavors that are sure to please.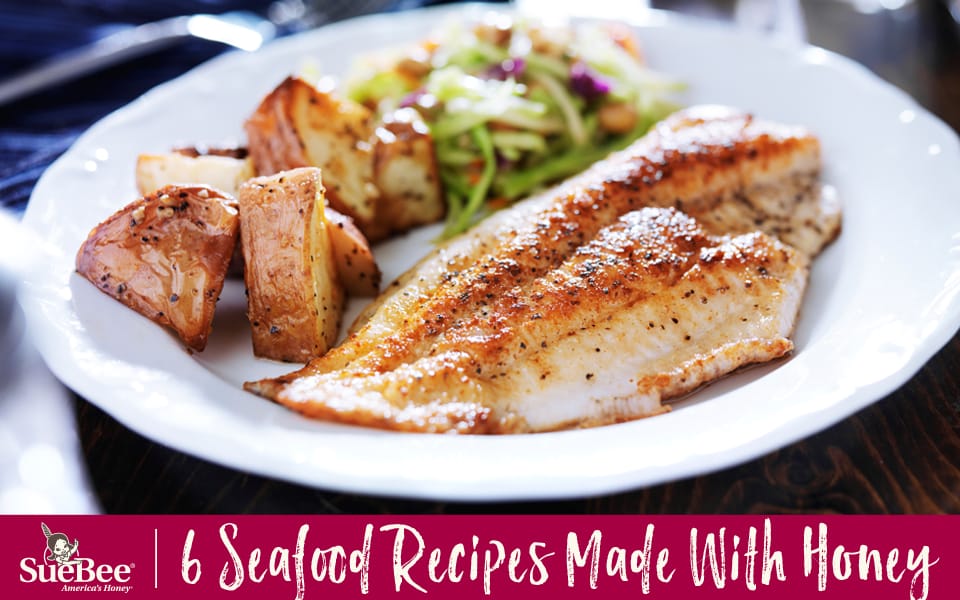 Honey Garlic Shrimp and Broccoli


Garlic, soy, ginger and honey atop browned shrimp and tender broccoli … talk about yummy. This flavor-packed dinner from

Homemade Hooplah

can be thrown together in less than 30 minutes, making it perfect to whip up any night of the week.
Honey Sriracha Salmon


Cook this sweet and spicy salmon from

Chef Savvy

in the oven or on the stove. Either way, it'll be tasty … especially when you serve it up with rice or veggies to complete the meal. Try garnishing with green onions and sesame seeds for extra color!
Baked Honey-Marinated Cod


No Gojis, No Glory

shares a recipe that makes healthy eating seem easy, as well as delicious! Marinate the fresh cod for 24 hours before cooking and let the flavor combinations tease your tastebuds as you dig into this fish dinner. You won't be disappointed!
Honey Soy Tilapia


There are plenty of people out there who aren't fans of tilapia or other mild white fish, but this recipe from

Jamie's Cookin'

just might be the one dish to win you over. The honey, soy and balsamic vinegar combine to create a meal that is bursting with flavor.  
Honey Sesame Fish Tacos


These Honey Sesame Fish Tacos from

Nosh and Nourish

are just as colorful and pretty on the plate as they are delicious! Nestle the cod in tortilla shells and top off with shredded cabbage, cheese and greek yogurt sauce for one tasty and easy-to-make dinner.
Ginger Glazed Mahi Mahi


Mahi Mahi pairs perfectly with bold flavors and that's exactly what you'll get with this creation from

Jo Lynne Shane

. Get adventurous and try something new for dinner this week with this tasty meal, best served on a bed of rice.
What did we miss? Share your favorite seafood recipes with us on Facebook, Twitter, Instagram and Pinterest!