A Honey of a Salad
Fresh greens, colorful fruit, natural honey – this one can't miss
Salads are perfect for spring and summertime lunches, especially if you're aiming to add more greens to your diet. And as luck would have it, we know a scrumptious recipe for a Strawberry Spinach Salad with a Honey Mustard Dressing that you will love.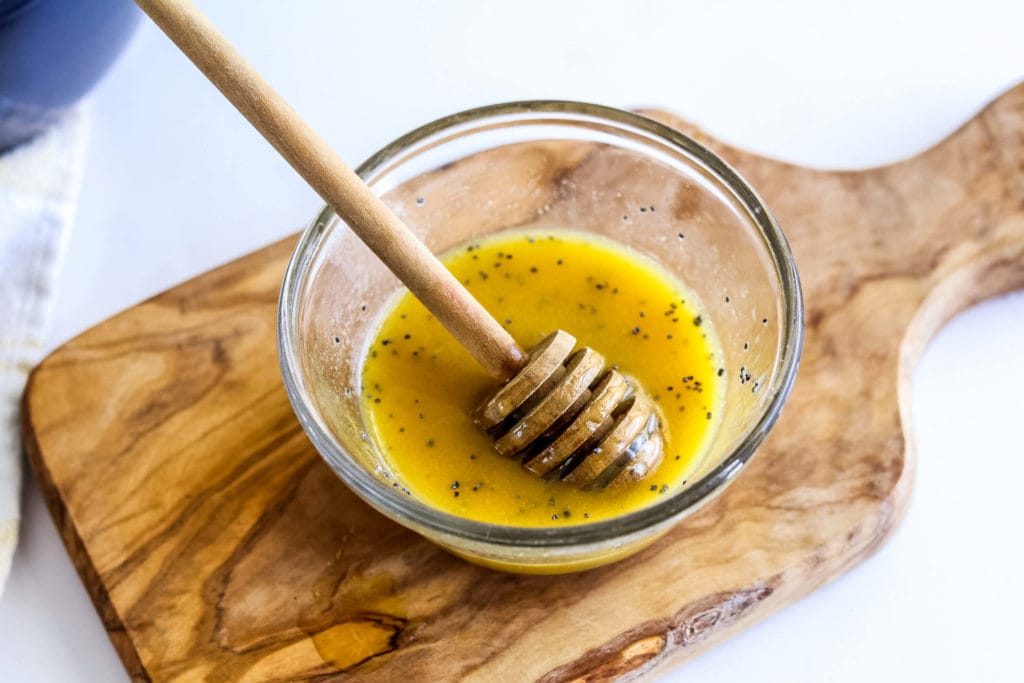 Ingredients for the Dressing
4 tbsp SUE BEE® INFUSIONS™ Lemon Honey
2 tsp Dijon mustard
1 tbsp apple cider vinegar
1/3 cup extra-virgin olive oil
1/3 cup fresh lemon juice
1 1/2 tbsp poppy seeds
1/2 tsp salt
1/4 tsp ground black pepper
Directions for the Dressing
In a small jar, combine SUE BEE® INFUSIONS™ Lemon Honey, vinegar, olive oil, lemon juice, poppy seeds, mustard, salt and pepper. Seal the jar; shake vigorously to combine. Set aside.
Ingredients for the Salad
2 5-oz containers baby spinach
1 lb strawberries, halved or sliced
2 oranges, peeled and sliced
1 1/2 cup chopped pecans, toasted
4 oz goat cheese, crumbled
Directions for the Salad
Add the spinach to a large bowl or platter and top with half of the strawberries and orange slices. Drizzle with half of the dressing and then gently toss to coat.
Now top the salad with the remaining berries, orange slices, pecans and goat cheese. Drizzle with your desired amount of the remaining dressing. Enjoy!