Back-to-School Recipes for Hungry Kids
With schools all across the country resuming classes, lunchboxes are being packed and after school is time for snacks! Honey is a great source of energy and can be used to sweeten up boring snacks! One of our favorites? Simply cut a banana in half and insert a stick in each half. Drizzle the banana with your favorite type of Sue Bee® honey before carefully rolling the banana sticks in crushed graham cracker crumbs or your favorite cereal.
We've compiled a list from across the web of some of our other favorite back-to-school recipes for hungry kids made with honey. Enjoy!
They may sound a bit odd but MOMables swears that kids will LOVE this recipe for  Carrot & Zucchini Bars!
SunButter Balls from BentOnBetterLunches are a delicious snack that kids can enjoy on-the-go!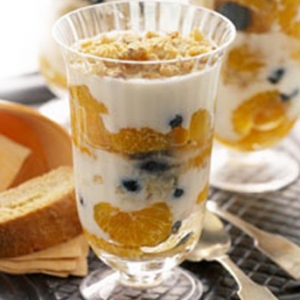 Nothing beats the traditional combination of fruit and yogurt! Give yours a honey-sweetened twist by following our Sue Bee® Honey Easy Yogurt Parfait recipe!
Granola bars are a popular item to find in a kid's lunchbox. But have you ever made them yourself? And would you ever think to use Quinoa?! Super Healthy Kids has a fun recipe for Quinoa Coconut Granola Bars that look as good as they taste!
Proving simple can be delicious, these Crunchy Banana Pops from Baking Bites are the perfect treat for after school!
Another delicious recipe for granola bars – this time from Kids in the Kitchen! No Bake PB and Chocolate Granola Bars combine some of kids favorite flavors into a tasty bite that will be the star of the lunchbox!
Another simple recipe that's perfect for after school! There's nothing fancy about these Peanut Butter-Honey & Graham Cracker Squares from Laugh, Love, & Craft, but there's no way you'll be able to have just one!
These Honey Turkey Rollers from the National Honey Board are perfect for kids to enjoy on-the-go and even work great as a centerpiece for lunch!
The flavors in these Carrot, Honey, Flaxseed Muffins from SPCookieQuen may not be ones that kids traditionally crave, but they come together to create a treat that's as wholesome as it is tasty!
Finally, The Kitchn via Yummly put together these Apple Sandwiches that are sure to be a hit with kids. They take simple ingredients, such as sliced apples, peanut butter, raisins and, of course, honey, and stack them tall to create a fun and delicious snack!