11 DIY Lip Balms Made With Honey
With its many health benefits, honey is a great ingredient for lip balm! Since March is National Craft Month and honey is the Flavor of the Year, making your own lip balm is one way honey is used outside of the kitchen.  Here are a few different flavors for you to craft at home to help soften and rejuvenate your lips.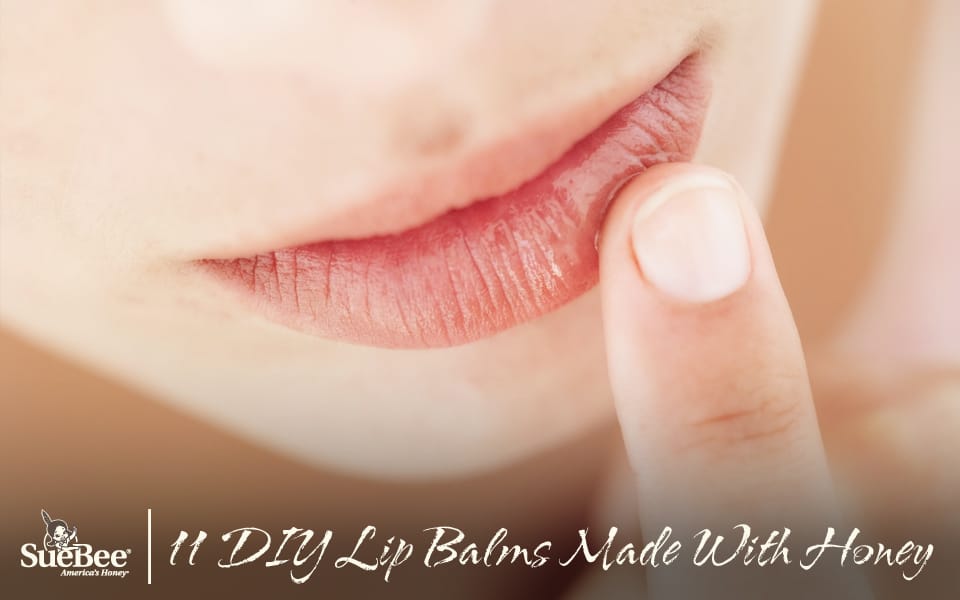 Everyday Roots has a great tutorial for making your own Healing Homemade Lip Balm with ingredients such as beeswax, honey and coconut.
For a rich, soothing flavor make Frugally Sustainable's Warm Vanilla and Honey Lip Balm.
The Art of Homemaking shares a Sweet Orange Lip Balm recipe that is all natural and organic.
Another citrus recipe to try is Betty Crocker's Honey Lip Balm made with lemon essential oils.
Garden Therapy gives instructions on how to make a Hemp & Honey Lip Balm that is a long lasting moisturizer.
Lavender is often considered a relaxing scent. Practically Functional offers a Lavender Honey Lip Balm recipe that is all natural to calm your chapped lips.
Try this Homemade Peppermint Lip Balm by Eat Drink Love that is minty yet adds a touch of honey for sweetness.
Just a Smidgen tells how to make your own Sweet Honey Raspberry Lip Balm that is fruity and will protect your lips from the sun's heat.
Another fruity recipe to make is the Homemade Pomegranate Lip Balm by Dr. Axe that nourishes and hydrates.
Naturally Loriel has a Homemade Rose Lip Balm that mixes the sweetness of honey with the soft, fresh scent of roses.
Lastly, try this Green Tea SPF Lip Balm from Hello Natural.  Not only does it have a great flavor, but it also protects your lips from the sun.
What did we miss? Share your favorites with us on Facebook, Twitter and Pinterest!