10 Recipes for Kids Using Honey
The school year is winding down and with it comes summer vacation, activities and long afternoons of burning energy. When kids get hungry, though, it's important to give them snacks that not only satisfy them but provide nutrients for their growing bodies. Things like fruits, vegetables and lean protein are great to include, but what's the one thing to tie it all together? Honey, of course! It adds the perfect amount of sweet and it's extremely versatile in recipes.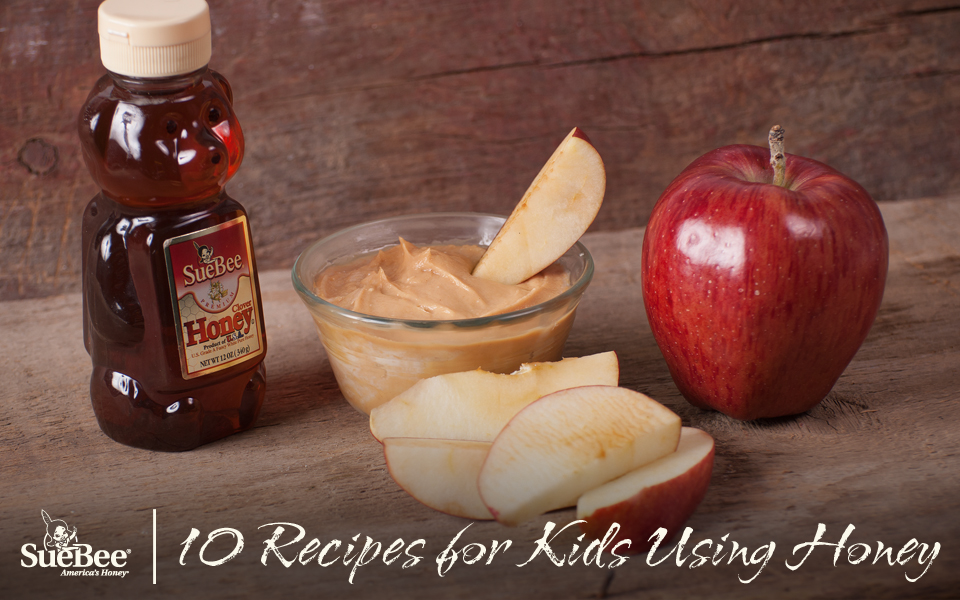 Try any of these 10 recipes for kids using honey this summer, starting with our creamy Honey Peanut Butter Yogurt Dip (pictured)!
These Cucumber Turkey Stackers with Avocado from our friends at the National Honey Board feature a creamy honey avocado spread and are super tasty!
Sure, we always tell our kids to NOT play with their food. But in some cases, there can be an exception. Take this Honey Ricotta Fondue with Fruit Dippers from the Canadian Family website, for example. Delicious and fun!
Your kids will have fun with this simple recipe, too! Cut a banana in half and insert a stick in each half before drizzling the banana with honey. Then roll it in crushed graham cracker crumbs! Simple. Fast. Delicious!
You can also take things a step further like the Baking Bites blog did and turn them into Crunchy Banana Pops! This recipe uses Rice Krispies instead of graham cracker crumbs, but that's about the only difference!
Another option for fruit dips is this Honey Cinnamon Apple Dip from Whipped, The Blog. All you need is four simple ingredients!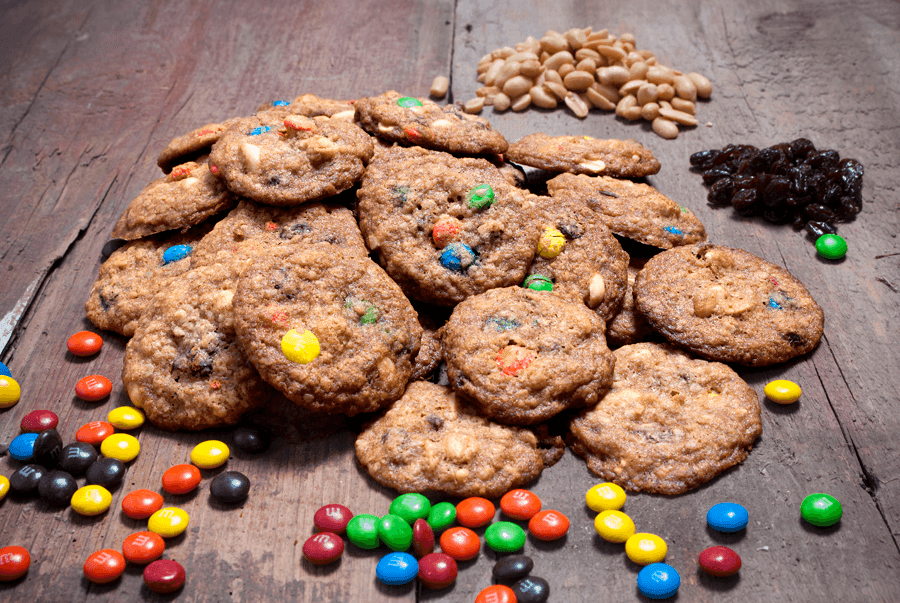 Everyone loves a good trail mix, just like everyone loves a good cookie. So why not combine the two?! That's what we did with our Sue Bee® Honey Trail Mix Cookies. If you love monster cookies, you've got to try this one. It's got many of the same flavors.
If you need something to tie hungry kids over between lunch and dinner, these Honey Turkey Rollers from the National Honey Board should do the trick! They're made with a number of ingredients you probably already have on hand and are super simple to put together.
Apples + honey + a little bit of cheese + a whole wheat tortillas = these awesome Apple-Honey Quesadillas from Hungry Girl por vida!
Finally, give this idea for "Ants on a Slip and Slide" a try, courtesy of Snack Girl. It's a fun twist on the traditional ants on a log (celery, peanut butter and raisins) that just adds a drizzle of honey on top of the peanut butter.
What did we miss? Share your favorite recipes for kids recipes with us on Facebook, Twitter and Pinterest!