Honey-Glazed Turkey
This sweet and savory glaze makes the skin beautifully brown and crispy and will enhance the flavor of your roast turkey.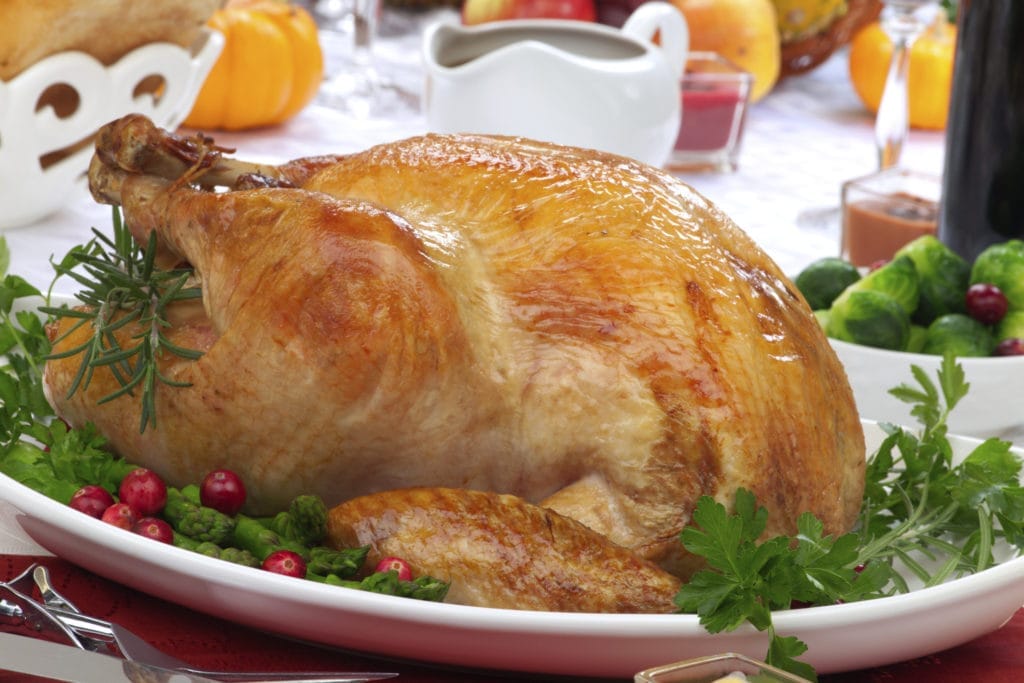 Ingredients
1/2 cup Sue Bee® Honey
15 pound turkey
1/2 cup dijon mustard
1 teaspoon dried rosemary
1 teaspoon onion powder
1/2 teaspoon salt
1/2 teaspoon pepper
1/2 teaspoon garlic powder
Directions
Tie the turkey's drumsticks together and tuck the wings underneath. Place turkey in roasting pan breast side up and bake at 325 F for two hours.
Mix Sue Bee® honey, dijon mustard, dried rosemary, onion powder, salt, pepper and garlic powder in a bowl and brush over turkey after first two hours of baking. Return to oven and continue to baste turkey with pan drippings until thermometer reads 180 F about two hours.
Remove turkey and cover with tin foil for up to 15 minutes before carving. Serve with stuffing and gravy.