Jalapeno Deviled Eggs
A classic with a spicy twist.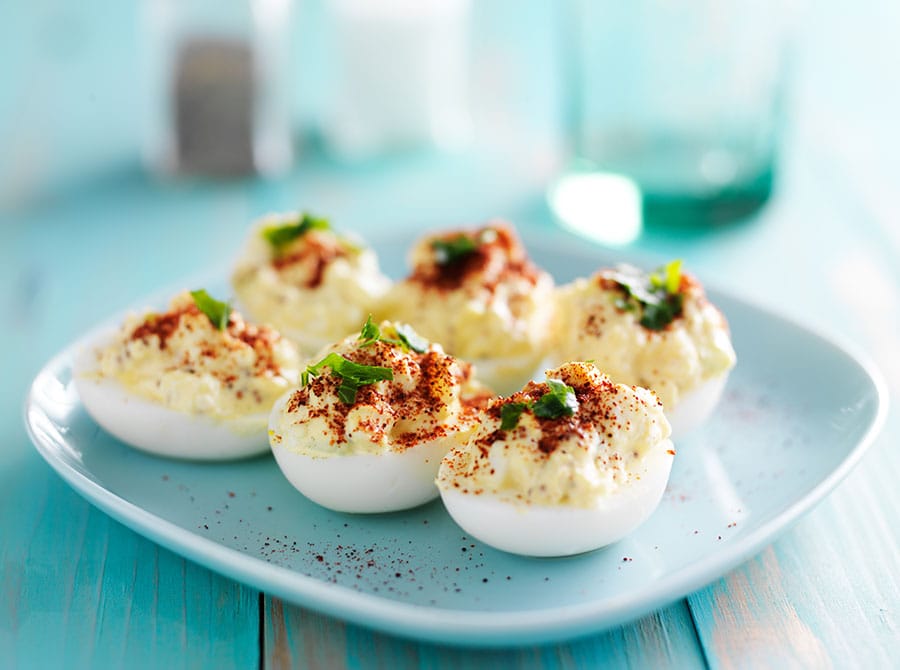 Ingredients
2 tbsp Aunt Sue's® honey
1 dozen hard-boiled eggs
1/3 cup salad dressing
1 tsp onion powder
1/2 tsp garlic powder
1/2 tsp salt
1/2 tsp pepper
1 jalepeno pepper, chopped
Chili powder
Directions
Blend Aunt Sue's® honey, egg yolks and dressing until smooth.
Mix in jalapeno and seasonings, except for chili powder.
Put spoonful of mixture in each egg white center and sprinkle with chili powder.