Honey Carrot Medley
With only a handful of ingredients, our Honey Carrot Medley is easy and delicious.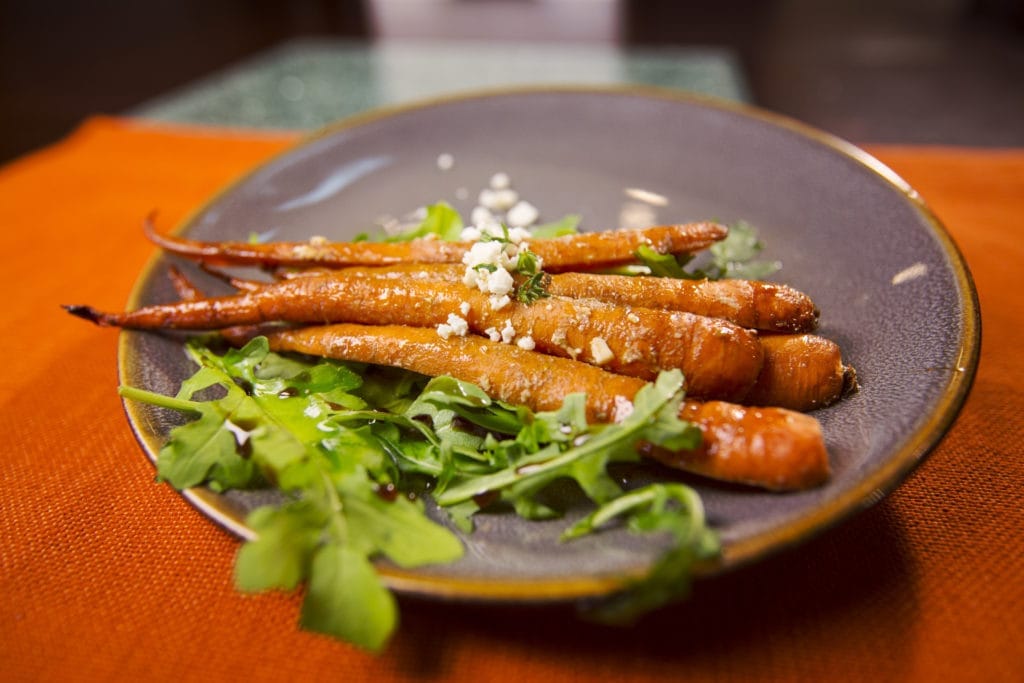 Ingredients
1 bunch carrots
3 tsp Aunt Sue's® honey (divided)
½ tbs canola oil or olive oil
1 tbs balsamic vinegar
Lemon juice
Salt and black pepper
Feta cheese (for garnish)
Directions
Preheat the oven to 400 degrees.
Remove carrot tops. Split the carrots lengthwise once, if you prefer carrots with a bit of crunch to them. For completely soft carrots, split them again, leaving you with quarters.
Combine the canola or olive oil, balsamic vinegar, and 2 teaspoons of Aunt Sue's® honey. Toss the carrots in the mixture to coat and then transfer to a parchment lined baking sheet.
Bake the carrots until the edges are brown, about 15-25 minutes.
In a small bowl, whisk together the lemon juice with remaining 1 teaspoon of honey. Pour over carrots. Taste and season. Garnish with Feta cheese, as desired.
Serve.