Holiday Honey Cookies
Baking with the little ones is simple and sweet with our Honey Holiday Cookies. Serve as a post-holiday dinner treat or set by the stockings for Santa Claus.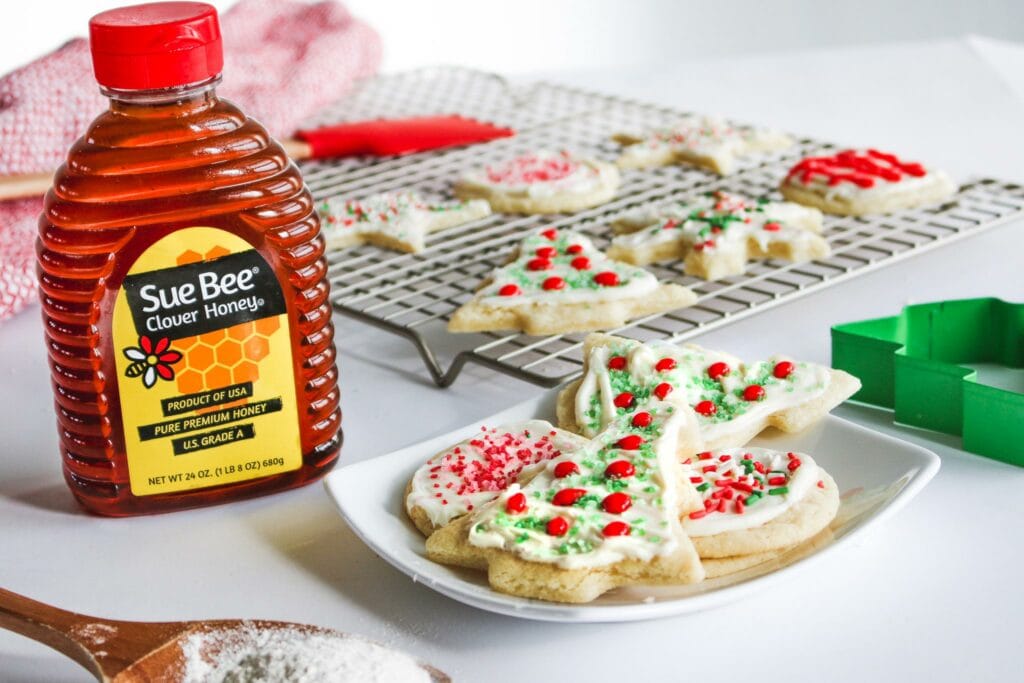 Ingredients
1 egg
2 1/2 cups of all-purpose flour + 1/2 cup for rolling/dusting
1 tsp vanilla
2 tsp baking powder
1/2 tsp salt
3/4 cup butter
3/4 cup honey
Directions
Cream butter and honey.
Add egg, vanilla and mix well.
Mix all dry ingredients then slowly incorporate into the wet mix.
When the dough becomes too hard to mix, turn out onto floured surface and work dough until smooth.
Roll dough on floured parchment paper and cut with cookie cutters.
Bake at 350 F for 6-8 minutes.
Allow to cool before decorating.