Baking Got a Whole Lot Sweeter
Sure, you're used to eating honey for breakfast. And you've probably even used it when cooking a number of side dishes and main courses. But if you've never baked with honey, you're missing out. It's the perfect replacement for refined sugar and it adds so much flavor and moisture to all your favorite recipes.
Introducing SUE BEE® BAKING HONEY™
As a leader in honey for nearly 100 years, Sue Bee is now offering baking honey that's perfect for your next sweet recipe. Conveniently available in 3-lb bottles, you can choose between two flavors: Golden Clover or Raw Wildflower. Each one unique in its own way.
Sioux Honey Association Co-op on Facebook
$5
Look for Sue Bee® Baking Honey™ in the sugar aisle of your grocery store, or order online for $5 flat rate shipping.
SUE BEE® BAKING HONEY™
Golden Clover
This baking honey is lighter in color, which means it has a more subtle honey flavor profile when using it to bake. Plus, it doesn't crystallize as quickly.
Shop Now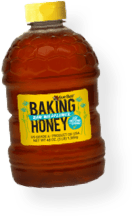 SUE BEE® BAKING HONEY™
Raw Wildflower
This baking honey is raw and unfiltered, which means it retains more enzymes. This makes the honey darker and offers a more robust flavor.
Shop Now
4 Important Tips for Baking with Honey
Increase your baking soda by 1/2 teaspoon.
Honey is naturally acidic, so increasing how much baking soda you use will help your honey dessert rise.
*If your recipe doesn't include baking soda, still add 1/4 teaspoon for every cup of sugar you've replaced.
Reduce your liquids by 1/4 cup.
Honey adds moisture, so subtract 1/4 cup of liquid elsewhere for every cup of honey you use.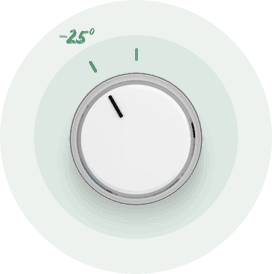 Reduce your temperature by 25°F
Honey bakes faster than sugar, so be sure to lower your oven temperature to prevent overbrowning.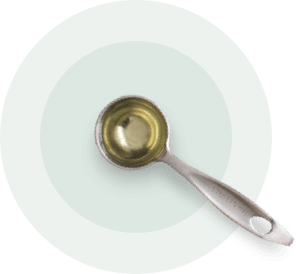 Use oil to fight the stickiness.
To measure your honey more smoothly, coat your measuring cup and spoons with a little olive oil.
Goodbye, sugar.
Hello, honey.
Consider replacing your refined sugar with natural honey. It'll give all your recipes an added boost of moisture!
sugar
sue bee baking honey
Save to Pinterest
Monster Cookie Ice Cream Sandwiches
Just when you thought our Monster Sue Honey Cookies couldn't look any more delicious, we went ahead and put ice cream between them. And we rolled them in extra chocolate chips and mini M&Ms for good measure. Ready to try one?
Get the Recipe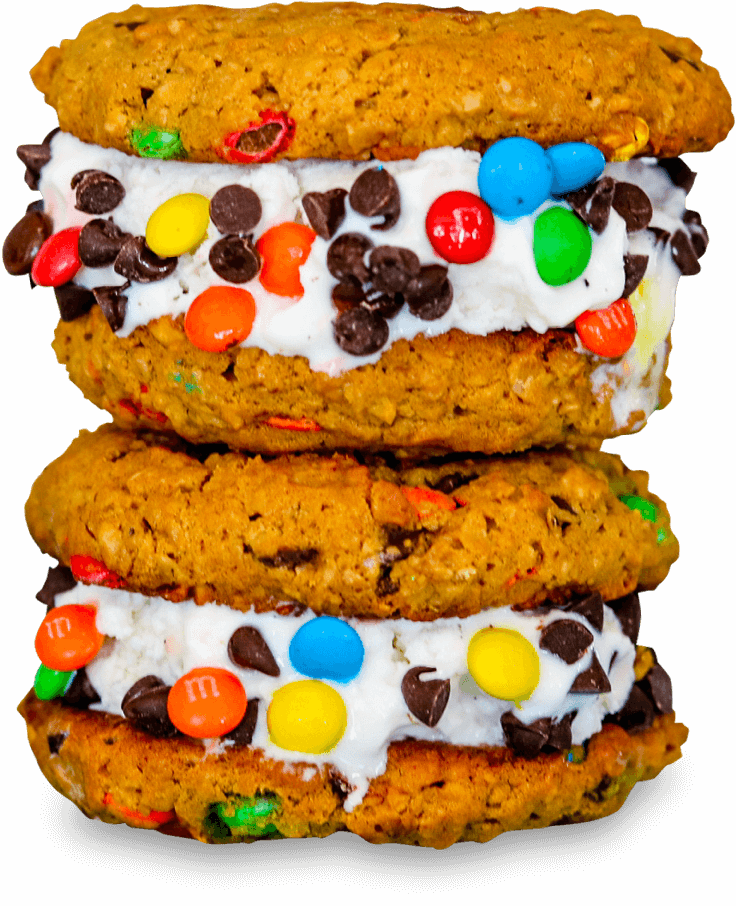 Light & Sweet
Dark & Distinct
Different Types of Honeys = Different Flavors
When baking with honey, it's important to remember that different types of honey can have varying effects on the taste of your creation. Light honey, for instance, is sweeter and unlikely to be overpowering, while darker honey has a more distinct flavor and can potentially alter the taste of the recipe.
Frequently Asked Questions
What if my local store doesn't sell SIOUX HONEY® products?

If you are having trouble finding SIOUX HONEY® products at your local store, you're in luck. Because we now sell everything right here on our site! All of our delicious brands are available – the classic SUE BEE® honey, AUNT SUE'S® Raw & Unfiltered Honey, our raw and locally sourced BEEK'S® honey, and BLOSSOMOLOGY® Organic Honey. You can purchase packs of two, order by the case, or even find fun BBQ or baking bundles. That being said, if you'd still like this (or any SIOUX HONEY®) product to be available in a store near you, please reach out to your local retailer and ask for it. Grocers listen to their customers. Here is a form to help you get started on your request.

Are SIOUX HONEY® products pure and natural honey?

They sure are. All SUE BEE® honey, AUNT SUE'S® honey and BLOSSOMOLOGY® honey is made by the honeybees from the flower nectar they gather, transform and store in honeycombs. There are no other ingredients or additives.

How do I turn crystallized honey back into a liquid?

If your honey has crystallized, you can make it smooth and golden once again. Simply heat a pan of water on your stovetop to near boiling. Remove the pan from the stove and place your honey package inside. Be sure to take the lid off your jar before placing it in the warm water. This gentle transfer of heat to the honey helps bring it back to liquid form without overheating the honey.
Farmer's-Market Quality Since 1921
The Sioux Honey Association Co-op started in 1921 by five humble beekeepers from Sioux City, Iowa.
Together, they formed this co-op to share equipment and resources in order to bring more honey to market. Today, there are more than 200+ independent family beekeepers that make up the co-op, and they all still do business the same way: We're just families producing quality honey for families everywhere.